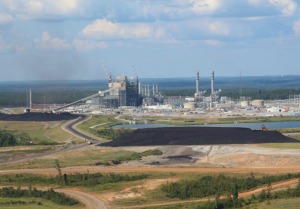 More Federal Subsidies for Kemper Project?
The Southern Company is hoping not to spread the wealth, but spread the cost of its Kemper Project lignite plant to all U.S. taxpayers. Thankfully, the administration of President Donald Trump is likely severing a federal lifeline for Kemper.
It's bad enough that Mississippi Power's 186,000 ratepayers in south Mississippi are on the hook for more than $4 billion in rate hikes to pay for the Kemper Project. Even worse is U.S taxpayers from Maine to Florida and Washington to California and all points in between possibly providing grant money for a "clean coal" technology that is questionable at best.
Will the Trump Administration slash funding for "clean coal technology" in its proposed fiscal 2018 budget? While Congress could always add it back into the budget, there should be little appetite in throwing money into the sucking pit of clean coal. Duke Energy's Edwardsport plant in Indiana has struggled to operate effectively with a simpler gasification system and Kemper can't get operational at all. Other proposed "clean coal" plants have been scrapped due to the financial and technical risks.
Read the entire article on watchdog.org