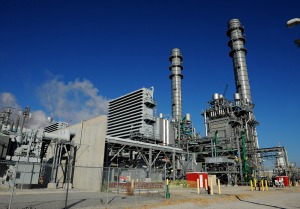 Mississippi Power, state officials nearing a deal to trim massive rate-hike
By Steve Wilson  /   November 10, 2015  / www.MississippiWatchdog.org
Mississippi Power and state utility are close to an agreement that would defer some regulatory costs on the Kemper Project power plant in exchange for a power rate reduction.
The proposed deal between the utility, the Public Utilities Staff and three intervenors – Chevron, Greenleaf CO2 and
the U.S. Air Force – would reduce the present rate increase from $159 million annually to $127 million. Customers would pay about three percent less on their bills starting in December.
RELATED: Ten reasons the Kemper Project is bad for consumers
If a deal is finalized, the company would pay the difference between the "emergency" rate increase and the new one to its customers within 90 days with a one-time bill credit, which would add up to about $20 for a household consuming 1,000 kilowatt hours per month.
When the Public Service Commission, an elected body separate from the utilities staff, authorized the increase in August, it ordered the company to keep the money in an escrow account if it needed to be returned to customers.
The deal would be subject to the approval of the PSC, who will meet on Dec. 8 to make a final decision on the permanent rates. These rates would help the company pay for assets already in service – the electricity-generating turbines already running on natural gas, transmission lines and other associated equipment on the Kemper Project
Mississippi Power spokesman Jeff Shepard told Mississippi Watchdog the possible deal would give the company regulatory certainty, which would allow it to access the capital markets again.
RELATED: Kemper Project's completion date could be pushed back again
The $6.267 billion "clean-coal" power plant, which can be fueled by either gas made from lignite coal or natural gas and is designed to remove 65 percent of the plant's carbon dioxide, is already two years behind schedule and billions over budget. The utility says the plant is supposed to go into operation in the first half of 2016, likely after April 19.
RELATED: Kemper Project makes for an expensive natural gas plant
The PSC in August approved Mississippi Power's request for a $159 millionemergency rate increase – an 18 percent increase that was the same amount as the one overturned by the Mississippi Supreme Court – to cover costs on the so-called combined cycle. The company said it would run out of money in November if an emergency rate increase wasn't granted after its previous 18 percent increase was thrown out by the Mississippi Supreme Court.
Thomas Blanton, the former Democratic candidate for the Southern District PSC seat ultimately won by Republican Sam Britton, filed a lawsuit that resulted in the Mississippi Supreme Court ordering the company to refund $350 million in rate increases to help fund Kemper construction.