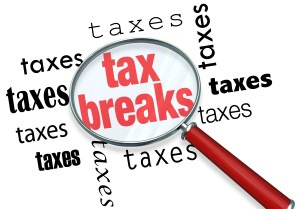 Mississippi lags in economic growth and tech innovation
By Steve Wilson  /   April 13, 2016  / www.MississippiWatchdog.org
Mississippi has provided millions in tax breaks and subsidies in the past few decades to lure new industries such as Nissan, Toyota and Yokohama Tire, and to induce those already in the state to expand.
State taxpayers help pay for movie production costs, give developers incentives to build shopping centers for tourists and have bankrolled solar panel makers and a biofuels plant.
Most recently, in February the Mississippi Legislature gave Continental Tire and shipbuilder Topship a combined $274 million in subsidies for a tire plant near Clinton and a shipyard in Gulfport.
Related: $274 million incentive package took 5 hours from soup to nuts
Yet despite all of that largesse — or maybe because of it — the state continues to fall behind the rest of the pack in terms of economic growth. The ninth annual American Legislative Exchange Council's "Rich States, Poor States" report, which measures economic performance and outlook among the states, ranks the Magnolia State's economic performance 42nd, down one spot from the year before. The state's unemployment rate of 6.6 percent in April trails the national average of 5.5 percent.
Jonathan Williams, vice president of ALEC's Center for State Fiscal Reform and co-author of the report along with Arthur Laffer and Stephen Moore, said Mississippi's problems are less a matter of action by Mississippi policymakers than inaction.
"Over the last nine years, we've seen a trend of states moving in the direction of cutting taxes and looking for ways to reduce or eliminate regulatory barriers to entry," Williams said. "States can fall behind by just standing still and letting other states take the lead and that's the real story for Mississippi.
"If you look back to 2013, Mississippi had been up to 10 in our economic outlook rankings and has fallen a full seven spots over the last three years, not because you raised many taxes, but because so many states are taking aggressive, pro-growth ideas and making them into law."
The Mississippi Legislature has failed in multiple attempts to reform the state's tax code, such as eliminating the state's corporate franchise tax, which is assessed for capital or property at a rate of $2.50 per $1,000 of capital or property, whichever is greater. The state's franchise tax rate is sixth-highest in the nation and is one of the few without limits on the maximum payment. The House tried unsuccessfully to phase out the state's income tax last session.
This session, a Senate-passed tax-cut package is headed to conference after the House eliminated the franchise tax phaseout, leaving only a few income tax bracket reductions.
Related: Mississippi Legislature strikes out on tax cuts
"Rich States, Poor States" isn't the only recent report that gave Mississippi a poor grade for its economy.
The Consumer Technology Association — which represents consumer electronics manufacturers in the U.S. — gave the state the lowest score in the nation for fostering economic growth and technological innovation in its Innovation Scorecard Report.
The CTA scorecard grades states on several areas, including tax polices, number of STEM (science, technology, engineering and mathematics) degrees awarded per 1,000 students ages 18-24, net job creation by smaller and younger companies, average internet speed and number of technology workers.
Izzy Santa, CTA's senior manager of policy communications, told Mississippi Watchdog that a major demerit for Mississippi in the CTA scorecard was attorney general Jim Hood's lawsuit against Google. Hood subpoenaed the company in October 2014 seeking information on alleged illegal activity in a wide-ranging effort that the internet giant fought in court on free speech grounds. The U.S. Court of Appeals for the 5th Circuit dismissed an injunction against Hood's subpoena last week. A lower court judge had said Hood's subpoena was a blow against internet free speech and jeopardized the state's ability to lure technology companies.
While Santa said the state's right-to-work status and relatively low taxes were positives, Mississippi needs to work on building a suitable environment for technological innovation. The state received failing grades for its ability to attract capital, its minimal level of entrepreneurial activity and the lack of a quality tech workforce.
"When it comes to investment, R&D, creating a tech force and making sure a stuffed pipeline is being built with graduate degrees, that whole entire area is an area that Mississippi can achieve better results," Santa said. "In the end, this will attract more businesses because they will see Mississippi as a place where startups can have a home."
There are positives. The CTA improved the state's internet-speed grade from a D-minus to a C-minus. And Santa said the state's laws governing the use of drones are some of the most forward-thinking in the nation.
Mississippi's economic outlook score from ALEC improved from 20th in 2015 to 17th this year.
http://watchdog.org/262225/economic-growth/