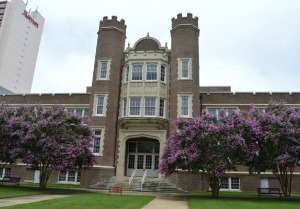 Mississippi education officials make a $19 million mistake
By Steve Wilson  /   August 12, 2016 / www.mississippiwatchdog.org
Because of a $19 million mistake made by three Mississippi education officials, the state might have to cut or even eliminate after-school programs funded by a federal grant program.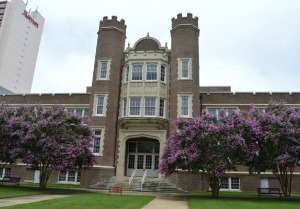 A $19 million deficit occurred when the Mississippi Department of Education's Office of Federal Programs issued 46 21st Century grants without accounting for the 65 grant recipients already receiving funds.
The grants are funded by the U.S. Department of Education and pay for after-school programs run by school districts and community organizations for more than 29,000 students. They can be renewed for up to five years, with matching funds required in the final three years as the percentage of federal money is reduced.
The MDE's federal program office allocated money from Title Ifunds — which are sent to districts to help children from low-income households meet state standards during the school day — to make up the difference. That kind of reallocation is not allowed under federal law.
Related: Mississippi Department of Education grows despite exemption from personnel rules
"We are working rapidly and seriously to take steps that will minimize impact to grantees, to ensure accountability for individuals who ignored financial checks and balances and to put systems in place to ensure accurate future budgeting," said state superintendent of education Carey Wright.
She revealed the mistake Thursday at a news conference and said the three officials, who weren't named, were fired. She also said the department will be working with federal officials to address the reallocation of Title I funds and the deficit in the 21st Century grant program. Districts and organizations that received 21st Century grants aren't authorized to commit grant funds until further notice.
The grants were designed to help establish community learning centers that provide academic, artistic and cultural enrichment for students in low-income districts.
Related: Is Mississippi getting its money's worth from nation's highest paid education chief?
State Sen. Gray Tollison, R-Oxford, chairman of the Senate Education Committee, said he was disappointed about the situation, but noted that the Legislature has little authority over the MDE and the state Board of Education.
"It's really a flow-through going straight to MDE and the Legislature and the oversight pretty much stops with the state board of education and the state superintendent," Tollison said. "Other than Medicaid, the largest part of federal money is received by MDE, so obviously you need to be properly monitoring those programs in segregated accounts."
He said the situation is a perfect illustration of why the Legislature sought to consolidate and exercise more oversight of the special funds of state agencies by passing Senate Bill 2362 — which consolidates that money into the general fund.
"We're not raiding funds, but we want to make sure there is some good oversight and accountability," he said.