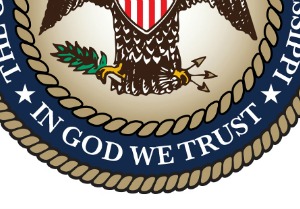 Mississippi campaign finance overhaul targets unitemized expenses
By Steve Wilson  /   February 2, 2016 / www.MississippiWatchdog.org
Mississippi Secretary of State Delbert Hosemann wants to close a campaign finance loophole that allows candidates and elected officials to record disbursements to credit cards and online payment services such as PayPal on their campaign finance statements without any itemization.
Now all he has to do is persuade the politicians who benefit from the system to change it.
"If you have credit cards, you will have to disclose underneath what the expenses were," Hosemann said after the Stennis Press Forum in Jackson. "That's part of this bill."
Hosemann recently revealed his election reform package, which would tighten restrictions on absentee voting while providing for early voting 21 days before an election. It also includes a massive overhaul of the state's election laws, especially when it comes to criminal penalties. The more than 300 pages of proposed changes was put together by Hosemann and an advisory committee that included several district attorneys, legislators and citizens.
That committee did not include Democratic Attorney General Jim Hood, whose campaign reported more than $42,000 in payments for an American Express card, more than $24,000 to Bancorp South and $1,100 to PayPal during 2015, all unitemized. Will Longwitz, a former Republican state senator who was appointed by Gov. Phil Bryant to be a Madison County Court judge, reported more than $25,000 in payments for an American Express card in 2015. State treasurer Lynn Fitch paid more than $23,000 in 2015 for "interest expenses" to Trustmark National Bank.
Mississippi is one of 12 states  without individual contribution limits. The state also allows retiring politicians to pocket any remaining funds in their campaign accounts, a practice outlawed at the federal level in 1989.
The Center for Public Integrity and ranked the state last in oversight of its political financing and gave the state a D-minus overall in its annual State Integrity Investigation.
And even the data that is available for inspection by citizens is difficult to parse.
Hosemann told Mississippi Watchdog that the state's online campaign finance filing system, which is searchable only by candidate and date, with a series of scanned files for each report, won't have a searchable database any time soon. While the reports have to be filed electronically, many are hand written and difficult to interpret.
"We did a cost analysis of about $50,000 to $100,000 to do that and my request [for funding from the Legislature] had been denied," Hosemann said. "Somebody's got to pay me."