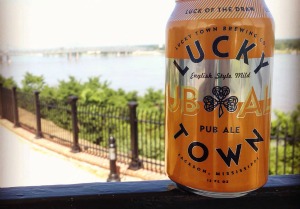 Mississippi brewers want to sell their beer on site
By Steve Wilson  /   November 24, 2015  / www/MississippiWatchdog.org
After touring the Lucky Town Brewery in Jackson, brewmaster Lucas Simmons can give you a sample of his pub ale or his Belgian style blonde ale, but forget about buying a six-pack from him. He'll have to send you down the road, to a nearby store.
Craft brewers like Simmons are facing a serious challenge to their solvency, as Mississippi regulations that prohibit them from selling their beer at production facilities. Simmons, under the current laws, could apply for a license to sell wine at his brewery. But not beer.
"You get your 36 (free) ounces of beer with the tour and mosey on out," Simmons said. "It's extremely silly. It's a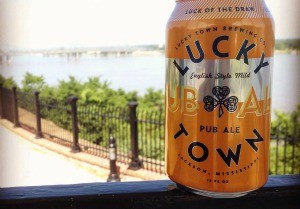 giant revenue generator, and as much as people don't want to think about it, if you saw the margins that we make on a product we have to sell through a distributor to the retailer, it's tiny. It's nothing.
"If we sell that same product on site, if someone wants to sit down and have a pint of beer, it's a ton more revenue. At our levels right now, what we're putting out right now, if we can sell just 5 percent of that on site, which is not unreasonable, we'd have 49 percent more revenue without spending a cent."
Mirroring a trend nationwide, the industry has grown from one microbrewery in 2003 — Lazy Magnolia in Kiln — to seven statewide, but that's still the lowest per-capita of the 50 states. According to the Brewers Association — a Boulder, Colorado-based trade organization for craft brewers, home brewers and distributors — a microbrewery is defined as a brewery that produces fewer than 15,000 barrels per year, with 75 percent of production for sale off-site.
While overall beer sales increased only 0.5 percent in 2014, microbreweries account for 17.6 percent of the increase — despite accounting for only 11 percent of all beer production in the U.S.
Related: Obamacare calorie rules brewing trouble for craft beer makers
Mississippi is one of two states that have a clear ban on on-site sales for microbrewers; Georgia is the other. According to Brewers Association economist Bart Watson, these laws — an outgrowth of the post-Prohibition regulatory climate — are unnecessary today.
"A lot of the blame pre-Prohibition was placed on what were known as pint houses," Watson said. "These were locations that were either owned by or commonly controlled by large out-of-state breweries. There was a perception that these breweries didn't care about their local communities and were just pushing beer into them without worrying about the ills they'd cause in the local communities."
RELATED: Pennsylvania's 'silly' 2 six-pack rule keeps beer sales confusing
This led to what Watson called the three-tier system, which consists of producers, who can only sell to independent distributors, who then sell to retailers. Mississippi has some of the most restrictive regulations on distribution, as local brewers have few options for breaking their contract with a distributor, even for cause. No entity can have a financial interest in the success of an entity in the other two tiers. According to the Brewers Association, North Carolina and Texas have eased their regulations on distribution contracts and have thus seen their number of microbreweries increase 23 percent.
"Obviously, we're in a very different country than we were in the 1930s," Watson said. "One thing that local policymakers have figured out in other places is that many of these local breweries care about the community, and we started to see rules throughout the country creating a whole lot more flexibility there and allowing breweries to have a limited ability to do direct sales for purposes of raising capital, marketing and building the breweries in their local community."
While the regulations are harmful, at least recent years have shown a trend toward scaling back regulations. Thanks to the work of a group of beer enthusiasts called Raise Your Pints, the Legislature authored and Gov. Phil Bryant in 2012 signed into law a bill allowing the sale of high gravity beers — up to 10 percent alcohol by volume. Before its passage, Mississippi was the only state that prohibited the sale of beer with more than 6.25 percent alcohol by volume. Higher-gravity beers have a long shelf life.
The state legalized home-brewing in 2013. Simmons and several other members of the state's brewing guild started out as home brewers who decided to turn their hobby into a business.