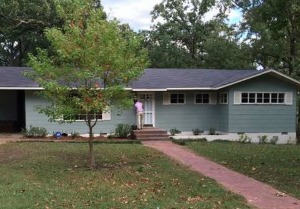 Mississippi agency denies Oxford House's charitable status
By Steve Wilson | Mississippi Watchdog | May 29, 2015
The Mississippi Secretary of State's office has put the smackdown on Oxford House.
Secretary of State Delbert Hosemann's office issued a cease and desist letter Wednesday that ordered Oxford House Inc. — a 501(c)(3) nonprofit that acts as an umbrella organization for a chain of halfway houses nationwide, including 16 in Mississippi funded with taxpayer dollars — to end solicitation of charitable donations in the state.
The office, which regulates charities in the state, said in the letter that Oxford House filed for an exemption for charities whose annual contributions are less than $25,000. An investigation of Oxford House's IRS Form 990 showed that Oxford House International received more than $400,000 and the exemption was denied. Oxford House has still not registered, in compliance with state law, as a charity with the Secretary of State's office.
RELATED: Reports show scant supervision for Oxford Houses in Mississippi
Oxford House has 30 days to ask for an administrative hearing and faces a $1,000 fine for not registering as a charity, plus attorney fees.
Also, one of the biggest critics of the Mississippi Department of Mental Health's supervision of Oxford House says he has no intention of backing down despite a lettersent to him by one of the agency's attorneys, Gene Rowzee Jr., that threatened possible legal action.
State Sen. Will Longwitz, R-Madison told Mississippi Watchdog the agency's response raises serious concerns.
"When people show anger and discomfort in the face of questions, I think it reveals a lot about them," Longwitz said. "I understand that the Department of Mental Health's lawyer was doing his job and I understand that this is a page out of the Oxford House playbook to go on the attack.
"I think it's clear that Oxford House has been allowed to operate in Mississippi on the fast and on the cheap. There has been a lack of oversight with the federal money and a total lack of questioning whether Oxford House is even operating under its own guidelines."
Longwitz has been involved in a month-long dialogue with the agency, which manages a $1,189,391 grant given last year from the federal Substance Abuse and Mental Health Services Administration to kickstart the Mississippi Housing 4 Recovery initiative, designed to provide housing and support services for chronically homeless who have substance abuse problems, mental illness or both. The state pays for two Oxford House outreach coordinators, who keep the houses — owned by local landlords who collect rent from the residents — filled and help set up new ones.
RELATED: A government-funded halfway house could be moving next door to you
The state supplied $364,000 this fiscal year and will add $1.8 million starting in July for fiscal 2016 toward the initiative, designed to serve about 500 potential clients.
"I believe reasonable and intelligent people should be able to put their heads together and come up with a set of solutions that addresses the issues I've raised," Longwitz said. "The time for denials and finger pointing are over. There are simple solutions that will help these recovering addicts and that will give taxpayers the confidence that the state agency is doing their job and it's time for those solutions to happen."
Get regular updates on Mississippi through our Facebook or Twitter accounts
This story was changed to reflect state Sen. Will Longwitz's quote.
http://watchdog.org/221216/oxford-house-2/?roi=echo3-26947725651-28047626-f61a32a3fab558db8ef38f7b978cd298