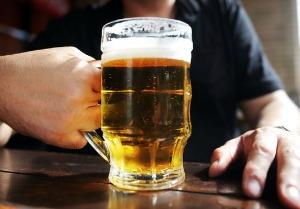 Miss. breweries: Craft laws to boost industry
Sarah Fowler | The Clarion-Ledger | 8:36 p.m. CST January 27, 2016 
The Mississippi Brewer's Guild is asking the Legislature to level the playing field between Mississippi breweries and those from out of state.
According to Matthew McLaughlin, general counsel for the Mississippi Brewers Guild, brewers in Mississippi pay a yearly $1,000 licensing fee to operate in the state. However, out-of-state brewers do not have to be licensed by the state and do not have to pay the $1,000 fee.
Mississippi and Georgia are the only two states in the nation that  do not allow breweries to sell directly to the consumer.
The guild is introducing legislation that would change that.
In a proposal expected to be presented to the Legislature in the coming weeks, the guild is asking for Mississippi alcoholic beverage laws to become "congruent, competitive and consistent with the rest of the United States," said  McLaughlin.
"When 48 out of 50 states allow something, it's sooner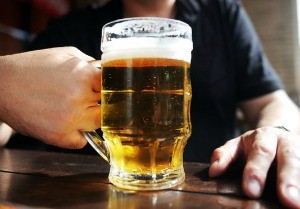 (Photo: AFP/Getty Images)
rather than later the others will come around," McLaughlin said. "If we're the only one not allowing it, that doesn't necessarily mean that we're right."
Tuesday afternoon, the Georgia Beer Wholesale Association announced  it had reached an agreement with  Georgia's Department of Revenue to allow brewery tours with varying prices based on what kind of beer was being offered.
The proposal being presented by the guild would require out-of-state breweries to pay the same privilege tax as Mississippi breweries, allow limited retail sales at Mississippi breweries, create an  excise tax rebate for certain Mississippi breweries and their distributors and expand opportunities for brewpubs.
The guild argues that the change in legislation would enable Mississippi craft breweries to become more competitive and treat certain alcoholic beverage manufactures in a consistent manner while preserving the three-tier distribution system and state franchise laws.
"I think it's going to make Mississippi breweries more competitive in the marketplace," McLaughlin said. "It will create a potential revenue stream for them that they don't currently have but all of their competitors in every other state do have."
Mark Henderson, owner of Lazy Magnolia Brewing Company in Kiln, said, "Resolving the inequity between producing in state and producing out of state is critical to the success of the industry."
According to data provided by the guild, in 2014, the craft beer segment reached double-digit volume share of the marketplace for the first time. Craft breweries produced 22.2 million barrels of beer leading to an 18 percent increase in production volume and a 22 percent increase in retail dollar value, the guild said. The retail dollar value was estimated at $19.6 billion, 19.3 percent of the market.
In a press release issued by the Brewers Association, Bart Watson, the organization's chief economist, said, "With the total beer market up only 0.5 percent in 2014, craft brewers are key in keeping the overall industry innovative and growing. This steady growth shows that craft brewing is part of a profound shift in American beer culture, a shift that will help craft brewers achieve their ambitious goal of 20 percent market share by 2020."
He added, "These small businesses are one of the bright spots in both our economy and culture. Craft brewers are serving their local communities, brewing up jobs and boosting tourism. Craft brewers are creating high-quality, differentiated beers; new brewers that match this standard will be welcomed in the market with open arms."
To continue:   http://www.clarionledger.com/story/business/2016/01/27/craft-beer-legislation-mississippi/79339896/