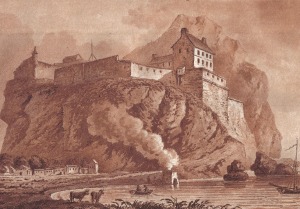 Lets Cook Limestone to Raise Atmospheric CO2 to 1000ppm
Eric Worrall /  July 9, 2016 / wattsupwiththat.com
Guest essay by Eric Worrall
The world has a CO2 problem – there is not enough free CO2 in the atmosphere, to maximise food production, alleviate world hunger, green deserts, and to attempt to hold off the next ice age. But if my calculation is correct, raising CO2 to a safer level would be surprisingly affordable.
Although a lot of nonsense has been written about CO2 harming plant growth, the reality is commercial greenhouse growers maintain elevated CO2 levels of around 1000ppm, because one of the most effective means of promoting plant growth is to make sure plants get enough CO2 – enough being defined as a significantly higher concentration than is currently available in the atmosphere.
The world is also almost certainly teetering on the brink of the next glaciation. I'm not suggesting it will start tomorrow, but interglacials, of the kind we are currently experiencing, typically only last 10-15,000 years. We are well past the Holocene Climatic Optimum, the peak of our current interglacial. Without serious anthropogenic intervention, it is all downhill from here. There is no guarantee raising CO2 will prevent or mitigate the slide into the next glaciation period, but given the catastrophic consequences the coming ice age will have on human civilisation, it has to be worth a try.
To Continue: https://wattsupwiththat.com/2016/07/09/lets-cook-limestone-to-raise-atmospheric-co2-to-1000ppm/