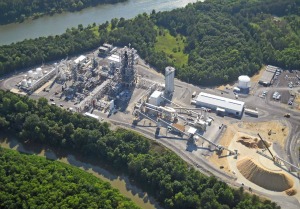 Kior alchemy turns $70 million into $600,000
Jackson Jambalaya | Tuesday, October 6, 2015 | http://kingfish1935.blogspot.com/
Kior really did engage in alchemy, just not the type promised by the Mississippi Development Authority.    WTVA reported that the state will get less than one million dollars for the sale of the equipment:

The equipment of biofuel company KiOR has been sold. Lowndes County officials announced the sale Monday morning. REG Energy of Indiana spent$1.7 million to purchase the hydrostater at the site. The company, which manufactures biofuel from natural fats and grease, will move the equipment to a site in Indiana.

Georgia Renewable Power purchased the remaining equipment for $1.5 million. The owner of the company may locate a wood chip mill at the site or move the equipment. KiOR manufactured crude oil from wood byproducts and refined it into gasoline and diesel. The plant never reached production levels anticipated and filed for Chapter 11 Bankruptcy in November of 2014.
To read more: kingfish1935.blogspot.com/2015/10/kior-turning-70-million-into-32-million.html