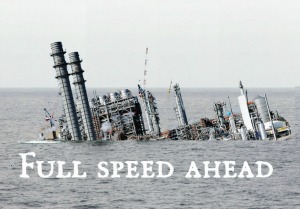 Kemper Report: Cheaper on Natural Gas
When the Southern Company and its subsidiary Mississippi Power asked regulators for permission to build the Kemper Project clean coal power plant in 2010, they did so with the expectation that natural gas prices would continue to tick upward and there'd be plenty of federal subsidies to help pay the bill.
The biggest blow to the project's economic case was the fracking revolution, which flooded the market with cheap natural gas. The utility took years to finally admit what's obvious to any observer: Building a natural gas plant would've been a much easier endeavor. With the economic viability study released in February, Mississippi Power admitted that the foundation of their case to build Kemper was built on a foundation of unproven technology that has yet to be perfected and justified by natural gas price forecasts that show no semblance with reality.
If Mississippi Power decides to run Kemper's turbines on natural gas, customers will get a benefit in the form of higher generation capacity and greater reliability at a much cheaper price. Kemper's generation capacity is 732 megawatts on natural gas versus 582 megawatts running on synthesis gas made from lignite.
The Southern Company bet big on a "clean coal" technology that is now more than three years behind schedule and billions over budget. Mississippi ratepayers shouldn't be called on by the PSC to cover the utility's losses with ruinously higher rates for a plant that even the company admits is only economical in three out of nine scenarios.