Hall: Transparency clearly not valued at Renaissance
Sam R. Hall | September 13, 2015 | www.clarionledger.com
The idea that real estate developer Mattiace Company was going to have trade secrets revealed through The Clarion-Ledger's freedom of information request without a court sealing all the records is a fairy tale, and the real question now becomes, "What are they trying to hide?"
Hopefully the answer is nothing and that they just got carried away, but we don't know right now because they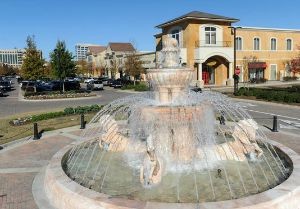 sought to circumvent open records laws and found a Hinds County judge willing to help them do it.
Andrew Mattiace, developer of the Renaissance center in Ridgeland, says his company is merely trying to protect clients.
"To attract economic development prospects, their privacy must be assured. That is why Renaissance at Colony Park sought a protective order from the court," Mattiace said in an emailed statement to The Clarion-Ledger. "The state's economic development confidentiality statute applies to large companies like Nissan and Toyota and smaller companies like ours."
He is correct to a point, and that's why the Mississippi Development Authority, working with Mattiace, would have been well within their legal right to redact any information that was considered a "trade secret," such as the name of any potential retailers who were in talks for the planned Phase III. But that's not what happened. Instead, Mattiace sought and received — for the time being — a protective order from the court that blocks MDA from releasing any further information regarding the project, including information tied to possible tax incentives that could be granted to Mattiace.
Of course, MDA already released some of that information with redactions. Nothing in what MDA released could be considered a trade secret, but clearly Mattiace was not happy with what was released based on what their attorney wrote in a court filing seeking the protective order.
"MDA has already released a copy of Renaissance's Application with minimal redactions without providing notice to Renaissance under (state law)," attorney Mark Garriga of Butler Snow wrote on behalf of Mattiace in their petition to seal all documents related to the Renaissance development.
Andrew Mattiace also submitted an affidavit that said the release of that and other documents would "compromise our company's ability to compete fairly in this highly competitive business."
First, let me say that getting back up to 30 percent of the cost of the project via a tax rebate gives the Mattiace Company a pretty good advantage over other commercial retail developers. But let's look at exactly what we learned from information provided by Mattiace on the application released by MDA:
Renaissance at Colony Park, LLC is their corporate name. We also know their address, email address, phone number and fax number.
The company is an LLC.
It was incorporated in Mississippi on March 13, 2003, and the registered agent is H.C. Bailey Jr. of Ridgeland.
The company may seek additional financing through a Mississippi Business Finance Corporation bond issue, but we don't know the amount.
The estimated total cost of the project is $29,594,938, but the breakdown of those costs appear to be redacted.
Renaissance owns the land, which they purchased in 2006.
Proposed "tourism attraction" financing could come from a bank loan, equity and the potential MBFC bond issue, but we don't know any amounts.
The projected start date for Phase III was April 2014 and the projected completion date was December 2015.
They project to create 320 full-time and 107 part-time jobs.
They estimate only 4 percent of their anticipated annual visitors for the first five years will be from out-of-state, which I would say is shamefully low for a project receiving a "tourism" tax break.
Phase III will be open year-round but would host seasonal events, the ones listed being the events already being hosted at the existing completed phases of Renaissance.
They estimate 427 new hires in the first year of operation with a total payroll of $11,196,634. While the number of jobs will not increase over the first 10 years of operations, the total payroll amount does increase each year. In year 10, Renaissance estimates it will grow to $14,609,068.
Andrew Mattiace signed the application on Oct. 20, 2013.
To read more: http://www.clarionledger.com/story/opinion/columnists/2015/09/12/hall-transparency-clearly-not-valued-renaissance/72150212/