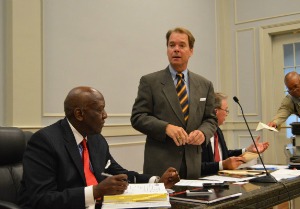 Gulfport, Biloxi to create municipal broadband network
By Steve Wilson  /   October 8, 2015  / www.watchdog.com
GULFPORT — The two largest cities on the Mississippi Gulf Coast are teaming up to start a new public utility that would build and maintain a taxpayer-funded high-speed fiber optic broadband network.
The city councils of Biloxi and Gulfport voted in favor of a resolution that would create the Gulf Coast Broadband Commission, a public entity funded by the two cities and government grants. The commission would maintain a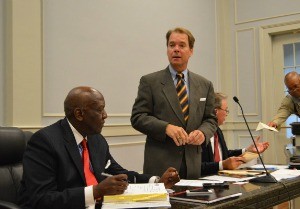 municipal broadband system that could be joined by other nearby communities. Ultra-high speed internet would be made available through competitive licensing of public and private service providers.
Gulfport Mayor Billy Hewes said the new network would be a key driver for economic development on the Coast, using Lafayette, La., as an example. Lafayette launched its $98 million fiber optic system after a protracted legal battle in 2008.
"When I got into office, we started looking into what could give a community a cutting edge," Hewes said. "If you're going to be attracting businesses and young professionals into your community, you need to have cutting-edge technology."
Hews said the announcement by Republican Gov. Phil Bryant that the state would use $15 million of the money it received from BP as compensation for the 2010 Gulf oil spill to pay for completion of the coastal area's fiber optic backbone "made a lot of sense."
RELATED: Profits not found: Government Internet loses public money year after year
David Williams, president of the Taxpayers Protection Alliance, told Mississippi Watchdog that municipal broadband plans like the one contemplated for coastal Mississippi are something better handled by the private sector.
"Absolute no justification," Williams said. "These systems siphon money away from real government responsibilities like public safety and infrastructure like roads.  The private sector is already providing the service. And, when it comes to upgrading and understanding technology, governments are less equipped to do this than the private sector."
The cost of building the system "is only the beginning," Williams said. "Maintaining and upgrading the system could put tremendous financial burden on taxpayers."
The minimal speed for the fiber optic line would be one gigabyte per second, a download speed available to only 21.3 percent of residents and businesses in Harrison County, according to Broadbandnow, a website that supports universal broadband access. The Gulfport/Biloxi resolution says "significant public efforts and incentives" are required to entice private companies to make ultra-high speed Internet broadly available.
According to Broadbandnow.com, 97 percent of Harrison County — where Biloxi and Gulfport are located — have access to at least 25 megabits per second download speed and 85 percent of the county already has fiber optic cable access.
The site lists 14 providers in Harrison County that serve Gulfport and Biloxi.
The state of Mississippi has received more than $31 million in federal grants to help build broadband networks and related infrastructure.