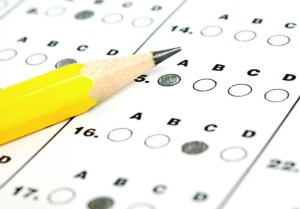 Good grades for failing kids: Another scam from the city's schools
By Post Editorial Board | November 23, 2015 | www.nypost.com
When the facts don't suit you . . . lie.
That's how the city schools operate, a new study shows.
The StudentsFirstNY study cites "massive grade inflation" that serves to "conceal underperformance" by the schools. It accuses the city of "misleading parents by giving students high marks on school course­work even though the
students are performing below grade level."
The study looks at dozens of schools where nine out of 10 kids flunk state tests. Somehow, it notes, kids at these failure mills "pass" their courses — which makes it seem the schools are doing fine, when they're not.
The study also blasts the city's phony "school quality reports," which show "the vast majority" of schools "meeting" or "exceeding" targets, even though at many only a small fraction of kids pass state exams.
To read more: http://nypost.com/2015/11/23/good-grades-for-failing-kids-another-scam-from-the-citys-schools/