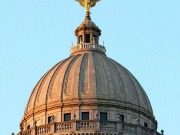 Expert says EPA plan will kill Mississippians
Another good example of how regulatory over reach costs citizens and stymies economic growth.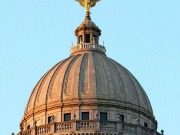 By Emily Le Coz | The Clarion-Ledger | February 2, 2015
Former Environmental Protection Agency regulator David Schnare urged Mississippi lawmakers to defy a federal rule requiring states to implement sweeping greenhouse-gas reduction plans, calling it both costly and illegal.
Lawmakers have until today to accept his challenge, but it's unclear whether they'll do so.
Schnare, a noted climate-change denier, appeared Monday before a joint legislative committee advocating for the passage of two bills thwarting Mississippi's compliance with the EPA's Clean Power Plan. The plan sets goals for each state to cut carbon dioxide emissions but allows those states to decide the process.
The EPA's goals for Mississippi require a 40 percent reduction of carbon dioxide by its three coal-fired power plants by 2030, and it suggests several strategies to make it happen — including making its plants more efficient, increasing renewable energy sources and launching energy conservation programs.
Mississippi has until the end of the year to submit its plan.
But Schnare called it an unrealistic agenda that violates states' rights and could inadvertently kill as many as 600 Mississippians by driving utility costs so high people forgo medical care just to afford it.
"This is a rule with blood on its hands," said Schnare, who was brought in by the Mississippi Center for Public Policy.
The bills — HB 875 and SB 2571 — would create red tape designed to delay Mississippi's compliance with the federal rule for months — or longer — until ongoing legal challenges might deem EPA's plan illegal and render the entire effort moot.
To read more: http://www.clarionledger.com/story/news/2015/02/02/expert-says-epa-plan-will-kill-mississippians/22779703/