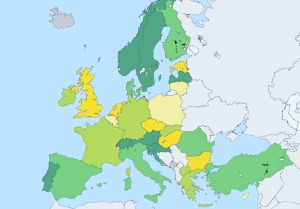 While Europe Gets Gouged, Americans Enjoy Cheap Power
www.the-american-interest.com | Oct 7, 2016 12:39 PM
HAIL SHALE
We
told you yesterday
 that spot prices for German electricity jumped more than 17 percent in one day due to constricted supplies from renewable producers and French nuclear reactors, but as green-crazed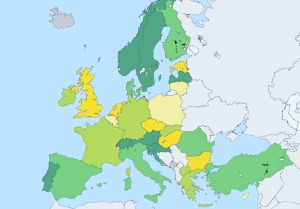 Germany continues to wrangle with some of Europe's highest (and most volatile) electricity prices, American households are about to see the first annual drop in average electricity prices in 14 years. The WSJ reports:
In the first six months of 2016, American residential consumers paid 12.4 cents a kilowatt hour, on average, a 0.7% drop over the same period of last year. If the trend continues, it would mark the first annual decline in home power prices since 2002. Prices for industrial and commercial customers already had been dropping for a couple of years.

There are several forces working in favor of the drop, including low prices for natural gas, which is an increasingly important fuel used to generate electricity. Overall U.S. electricity demand slumped 1.6% between January and July of this year versus a year ago, according to Energy Department data.
To continue:http://www.the-american-interest.com/2016/10/07/while-europe-gets-gouged-americans-enjoy-cheap-power/