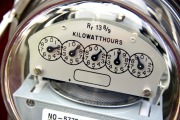 Electric Utilities Get No Jolt From Gadgets, Improving Economy
"The monopoly electric utility model is facing an existential crisis. From solar panels to LED lighting innovation and efficiencies are diminishing the demand fro kilowatt hours at the same time that fraccing reduces the need for capital investment. These secular developments will make growing earnings especially difficult for monopoly electric utilities in the years ahead."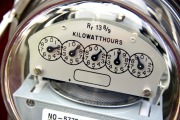 By Rebecca Smith | July 28, 2014 8:25 p.m. ET | The Wall Street Journal
When customers of American Electric Power Co. AEP -0.59% started dialing back on power consumption in early 2009, company executives figured consumers and businesses were just pinching pennies because of the recession.
Five years and an economic recovery later, electricity sales at the Columbus, Ohio-based power company still haven't rebounded to the peak reached in 2008. As a result, executives have had to abandon their century-old assumption that the use of electricity tracks overall economic conditions.
"It's a new world for us," says Chief Executive Nick Akins.
Utility executives across the country are reaching the same conclusion. Even though Americans are plugging in more gadgets than ever and the unemployment rate had dropped at one point to a level last reported in 2008, electricity sales are looking anemic for the seventh year in a row.
Sluggish electricity demand reflects broad changes in the overall economy, the effects of government regulation and technological changes that have made it easier for Americans to trim their power consumption. But the confluence of these trends presents utilities with an almost unprecedented challenge: how to cope with rising costs when sales of their main product have stopped growing.
Sales volume matters because the power business ranks as the nation's most capital-intensive industry. When utilities are flush with cash, they buy lots of expensive equipment and raise dividends for investors. When they're selling less of their product, they look for ways to cut or defer spending. Regulators typically allow utilities to charge rates that are high enough to cover their basic expenses, but that doesn't guarantee them strong profits.
Utilities typically need to expand sales volume by 1% or more a year just to maintain their expensive, sprawling networks of power plants, transmission lines and substations, says Steven Piper, an energy analyst for SNL Energy, a research company.
"That's where the existential crisis is coming from," he adds.

To read more: http://online.wsj."That's where the existential crisis is coming from," he adds.com/articles/electric-utilities-get-no-jolt-from-gadgets-improving-economy-1406593548