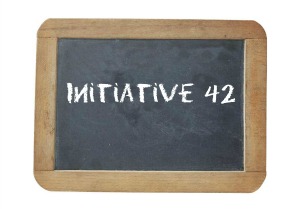 Elections, Kemper Project topped Mississippi news in 2015
By Steve Wilson  /   December 29, 2015  / www.MississippiWatchdog.org
As 2015 draws to a close, news in Mississippi was dominated by an election, more problems with the controversial Kemper power plant and civil asset forfeiture. Here are Mississippi Watchdog's top five stories from 2015:
2015 Election
Mississippi's statewide elections took place in November. Ballot initiative 42, which would've granted chancery court judges in Hinds County injunctive powers over the Legislature on K-12 education funding and other issues failed despite two outside left-leaning groups spending more than $5 million to promote it with a series of TV ads. One of those groups, the New Venture Fund, poured $4 million in just October alone.
The news for Republicans could hardly have been better, as they fell one seat short of a supermajority in the House and swept the gubernatorial and other major races with little opposition. Democrats took over the Public Service Commission, which regulates utilities, and now have a 2-1 majority.
Attorney general Jim Hood
The lone demerit in November's election for Republicans was their inability to knock off the last statewide elected Democrat, attorney general Jim Hood. The three-term incumbent had his strongest challenger yet, former assistant U.S. attorney Mike Hurst, who ran a strong campaign. But with plenty of campaign cash coming from the Democratic Attorneys General Association and from law firms who were awarded state litigation contracts for work against pharmaceutical companies, insurance companies, banks, tobacco companies, BP and Microsoft, Hood sailed to victory.
RELATED: Mississippi attorney general awards large legal contracts to contributors
Civil asset forfeiture
Richland, located south of Jackson in Rankin County, built a $4.1 million police station entirely with funds seized by its counter narcotics unit. In 2014, the unit seized $506,400 in cash and property, helping boost the city's civil forfeiture account to more than $2.3 million. For those keeping score at home, that's $72 for every resident of Richland. The city also reported $400,000 in revenue from fines and court costs.
Both Montana and New Mexico have reformed their civil forfeiture systems in 2015, and former U.S. Attorney General Eric Holder announced a number of changes in civil forfeiture at the federal level. There's been talk of change in Mississippi in the upcoming session, which starts next month.
RELATED: Richland's $4.1 million police station funded by civil forfeiture
Kemper Project
The Kemper "clean coal" power plant was center stage in the news in 2015. In February, the Mississippi Supreme Court ruled the 18 percent rate hike to help fund the plant's construction was impermissible and ordered the PSC to mandate the return of more than $350 million to Mississippi Power customers.
The plant's costs increased from $6.1 billion in February to $6.488 billion by November and it isn't scheduled to go completely online until the first half of 2016, according to Mississippi Power. The plant, designed to turn lignite coal into a natural gas-like substance called synthesis gas to burn in its electricity-generating turbines, has been running on natural gas since August 2014. The PSC voted 3-0 to authorize an 18 percent emergency rate increase in August and in December replaced it with a permanent 15 percent rate increase to cover the parts of the plant generating electricity.
KiOR leaves Mississippi
Biofuels producer KiOR received a $75 million no-interest loan to build a plant in Columbus that would convert wood into gasoline and diesel fuel. The plant was beset by issues with its proprietary process, was later shuttered in 2014 and the company went into bankruptcy. The state is still in legal proceedings over the remainder owed by KiOR, which adds up to more than $69 million. The state later sold some of the plant's equipment for scrap in October to a pair of firms.