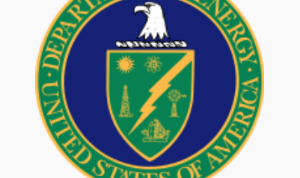 Willis Eschenbach / 5 days ago December 10, 2016
Over at the Washington Post, Chris Mooney and the usual suspects are seriously alarmed by a memo sent out by the Transition Team at the Department of Energy. They describe it in breathless terms in an article entitled "Trump transition team for Energy Department seeks names of employees involved in climate meetings".   The finest part was this quote from Michael Halpern:
Michael Halpern, deputy director of the Union of Concerned Scientists' Center for Science and Democracy, called the memo's demand that Energy officials identify specific employees "alarming."

"If the Trump administration is already singling out scientists for doing their jobs, the scientific community is right to be worried about what his administration will do in office. What's next? Trump administration officials holding up lists of 'known climatologists' and urging the public to go after them?" Halpern asked.
Oh … you mean like say the Attorneys General of a bunch of states holding up their lists of known "denier" organizations and tacitly urging the public to go after them? You mean like government officials of a variety of stripes ranting about how "deniers" should be brought to trial or otherwise penalized? You mean like having sites like DeSmogBlog making ugly insinuations and false statements about every known opponent of the climate party line? You mean like Roger Pielke being hounded out of his job by the climate mob?
Mr. Halpern, we have put up with just that treatment you describe for years now. Let me suggest that you take your inchoate fears and do something useful with them—you can think fearfully about how you have treated your scientific opponents for the last decade, and you can hope and pray that they are like me, and they don't demand the exact same pound of flesh from you.
In any case, the Post put up a copy of the memo in the most idiotic form ever—ten separate individual pages, in image form without searchable text, printed sideways. Thanks, guys, it's clear you've only posted them because you have to.
To save your neck from getting a crick from holding your head sideways, I've snagged them off the web and OCR'd them so we could all have a look.
Now, bear in mind that the Department of Energy has been the conduit for the billions of dollars wasted on propping up failing solar companies like Solyndra, it's been the "Friends of Obama Funding Agency" … as a result, it's not the Augean Stables, but it's close …
So, let's take a look at this already infamous 74-question memo. In it we'll find two things: (1) just what is setting their hair on fire, and (2) whatever clues are there about future actions by the new administration. I'll discuss both individual questions and groups of questions.
Questions for DOE
This memo, as you might expect, is replete with acronyms. "DOE" is the Department of Energy. Here are the memo questions and my comments.
1. Can you provide a list of all boards, councils, commissions, working groups, and FACAs [Federal Advisory Committees] currently active at the Department? For each, can you please provide members, meeting schedules, and authority (statutory or otherwise) under which they were created? 
If I were at DOE, this first question would indeed set MY hair on fire. The easiest way to get rid of something is to show that it was not properly established … boom, it's gone. As a businessman myself, this question shows me that the incoming people know their business, and that the first order of business is to jettison the useless lumber.
2. Can you provide a complete list of ARPA-E's projects?
Critical information for an incoming team.
3 Can you provide a list of the Loan Program Office's outstanding loans, including the parties responsible for paying the loan back, term of the loan, and objective of the loan?
4 Can you provide a list of applications for loans the LPO has received and the status of those applications?
5 Can you provide a full accounting of DOE liabilities associated with any loan or loan guarantee programs?
6 The Department recently announced the issuance of $4.5 billion in loan guarantees for electric vehicles (and perhaps associated infrastructure). Can you provide a status on this effort?
Oh, man, they are going for the jugular. Loan Program Office? If there is any place that the flies would gather, it's around the honey … it's good to see that they are looking at loan guarantees for electric vehicles, a $4.5 billion dollar boondoggle that the government should NOT be in. I call that program the "Elon Musk Retirement Fund".
Folks, for $4.5 billion dollars, we could provide clean water to almost half a million villages around the world … or we could put it into Elon Musk's bank account or the account of some other electric vehicle manufacturer. I know which one I'd vote for … and I am equally sure which one the poor of the world would prefer.
7 What is the goal of the grid modernization effort? Is there some terminal point to this effort? Is its genesis statutory or something else?
Asking the right questions about vague programs …
8 Who "owns" the Mission Innovation and Clean Energy Ministerial efforts within the Department?
I love this question. Orphan departments are legendary in big bureaucracies … nobody owns them and they can do what they want. I don't predict a long future for this Mission Impossible—Clean Energy effort..
9 What is the Department's role with respect to the development of offshore wind?
Given that offshore wind is far and away the MOST EXPENSIVE of all the renewable options, the answer should be "None".
10 Is there an assessment of the funds it would take to replace aging infrastructure in the complex? Is there a priority list of which facilities to be decommissioned?
Another critical question, about the state of their own facilities.
11 Which Assistant Secretary positions are rooted in statute and which exist at the discretion and delegation of the Secretary?
Like I said … these guys know how to do what they plan to do, which is to change the direction of the agency. All discretionary Assistant Secretaries must be sweating …
12 What is the statutory charge to the Department with respect to efficiency standards? Which products are subject to statutory requirements and which are discretionary to the Department?
Same thing. They want to find out what they can just cut, where the low-hanging fruit might be. I suspect this is about Obama's ludicrous CAFE standards mandating a 50+ mile-per-gallon average for all car manufacturers.
To continue: https://wattsupwiththat.com/2016/12/10/the-doe-vs-ugly-reality/