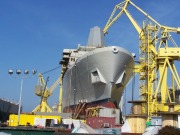 Cromnibus spending bill loaded with goodies for Mississippi
It's a "Cromnibus" Christmas miracle for Mississippi, according to most of the state's congressional delegation. Small-government fans think it's a lump of coal in their stockings.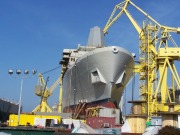 By Steve Wilson | Mississippi Watchdog
It's a "Cromnibus" Christmas miracle for Mississippi, according to most of the state's congressional delegation. Small-government fans think it's a lump of coal in their stockings.
All Republican members of Mississippi's congressional delegation voted for the $1.1 trillion continuing resolution to fund the federal government, known as the "Cromnibus," and were quick to defend their votes for the spending measure in a barrage of news releases. The lone nay vote in the Mississippi delegation against the 1,600-page bill was Rep. Bennie Thompson, D-Bolton. The bill, which will fund the government's operations through Sept. 30, was passed by the Senate with votes from both of Mississippi's senators on Saturday.
Many Mississippi residents were infuriated. Facebook and Twitter were abuzz with anger.
"I think that the Republican Party turned their backs on their constituents in the worst possible manner," said Justin Thornton, a Bay St. Louis resident, in an e-mail. "The American people clearly do not want amnesty, debt, and larger government. It is safe to say that the GOP should be ashamed of themselves."
Mississippi will reap plenty of that spending.
Rep. Steven Palazzo, R-Biloxi, touted the $800 million for a new San Antonio class amphibious ship to be built in Ingalls Shipyard in Pascagoula, an amendment that keeps the 815th Airlift Squadron, "The Flying Jennies," at Biloxi's Keesler Air Force Base and another that allows the Mississippi Air National Guard and other units to keep their AH-64 Apache attack helicopters, which were going to be moved to the regular army.
"As a whole the Cromnibus recognizes our debt crisis and makes every dollar count without harming the defense of our nation," Palazzo said in a statement. "The truth is, the vast majority of this bill is comprised of strong, conservative legislative victories ​that my colleagues and I in Congress have spent years fighting for and working towards."
Among the highlights of this "conservative" legislation:
$1.1 billion for what Citizens Against Government Waste call "congressionally-directed medical research."
No cuts for the Affordable Care Act, known as Obamacare, but the bill doesn't provide any new funding either.
Providing $500 million in aid to "appropriately vetted elements of the Syrian opposition and other appropriately vetted Syrian groups or individuals" as part of $64 billion to fund overseas military operations. No definitions were provided in the bill for the appropriate level of vetting.
$175 million for the National Guard's counter-drug program.
$3 million for the Delta Regional Authority, a state-federal partnership that serves the poorest counties in Mississippi, Alabama, Tennessee, Louisiana, Missouri, Illinois and Arkansas and "fosters partnerships throughout the region as it works to improve the Delta economy."
$10 million for the U.S. Department of Agriculture's High Energy Cost Grants program, which provides grants to build transmission lines, energy generation and distribution centers in communities whose energy costs exceed 275 percent of the national average. The money can be used for renewable energy projects.
Rep. Alan Nunnelee, R-Tupelo, touted an amendment that allowed higher weights for trucks carrying lumber and agricultural products on state Highway 78  in North Mississippi when it becomes Interstate 22.
Rep. Gregg Harper, R-Pearl, said in a statement explaining his vote the Cromnibus will keep the GOP in the House on task when it comes to fighting President Obama's executive order on illegal immigration. While other agencies are funded through the end of the fiscal year, the Department of Homeland Security will be funded only until March. He said in a statement Congress would be "distracted" by having to move on 11 other major spending bills and that allows Congress to focus on defunding amnesty without having to worry about the "gift to amnesty supporters and the media of a continued shutdown threat."
All wasn't bad for free-market fans in the bill, which provided a one-year moratorium on Internet sales taxes and cut the Environmental Protection Agency's budget by $60 million while trimming the Internal Revenue Service by $345.6 million.