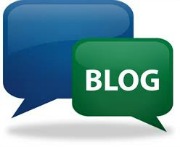 Court Declares That, Yes, Bloggers Are Media
"All it takes for evil to prevail is for good to be silent."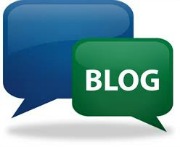 A few years ago, we wrote about the bizarre and quixotic effort by Florida businessman Christopher Comins to find any possible way to sue University of Florida student and blogger Matthew Frederick VanVoorhis for his blog post concerning a widely publicized event in which Comins shot two dogs in a field (video link). The story made lots of news at the time, but Comins didn't go after any of the major media — instead targeting VanVoorhis for a defamation suit. The original blog post is "novelistic" but it's difficult to see how it's defamatory. Either way, Comins' case was shot down on fairly specific procedural grounds: namely that Florida defamation law requires specific notice be given to media properties at least 5 days before a lawsuit is launched. Specifically, the law says:
Before any civil action is brought for publication or broadcast, in a newspaper, periodical, or other medium, of a libel or slander, the plaintiff shall, at least 5 days before instituting such action, serve notice in writing on the defendant, specifying the article or broadcast and the statements therein which he or she alleges to be false and defamatory.
Comins' lawsuit was dumped because he failed to give such notice. Comins argues that he did give such a notice (though the letter he sent did not meet the requirements of such notice under the law) and (more importantly for this discussion) that VanVoorhis' blog did not count as a media publication, and thus the law did not apply. The original court ruling rejected that pretty quickly, and now on appeal, a state appeals court has not just rejected Comins' anti-blog claim more thoroughly, but also highlighted the importance of blogs to our media landscape.
The full ruling does a nice job giving the history and purpose of the law above, as well as the importance of encouraging the media to report on difficult stories. And from there, it explains why VanVoorhis' blog is clearly a part of the media and why blogs in general are so important:
…it is hard to dispute that the advent of the internet as a medium and the emergence of the blog as a means of free dissemination of news and public comment have been transformative. By some accounts, there are in the range of 300 million blogs worldwide. The variety and quality of these are such that the word "blog" itself is an evolving term and concept. The impact of blogs has been so great that even terms traditionally well defined and understood in journalism are changing as journalists increasingly employ the tools and techniques of bloggers – and vice versa. In employing the word "blog," we consider a site operated by a single individual or a small group that has primarily an informational purpose, most commonly in an area of special interest, knowledge or expertise of the blogger, and which usually provides for public impact or feedback. In that sense, it appears clear that many blogs and bloggers will fall within the broad reach of "media," and, if accused of defamatory statements, will qualify as a "media defendant" for purposes of Florida's defamation law as discussed above.

There are many outstanding blogs on particular topics, managed by persons of exceptional expertise, to whom we look for the most immediate information on recent developments and on whom we rely for informed explanations of the meaning of these developments. Other blogs run the gamut of quality of expertise, explanation and even- handed treatment of their subjects. We are not prepared to say that all blogs and all bloggers would qualify for the protection of section 770.01, Florida Statutes, but we conclude that VanVoorhis's blog, at issue here, is within the ambit of the statute's protection as an alternative medium of news and public comment.

While it seems crazy that this kind of issue is still being debated in 2014, it's good to see a court make such a clear statement on the fact that blogs will often qualify as media properties.

by Mike Masnick | http://www.techdirt.com/user/mmasnick | April 16, 2014

http://www.techdirt.com/articles/20140416/06001926929/court-declares-that-yes-bloggers-are-media.shtml