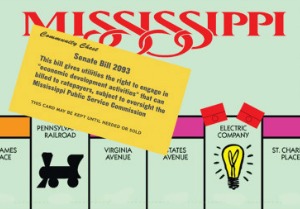 Commissioner: New law gives Mississippi PSC 'extreme scrutiny' over utilities
A Mississippi public service commissioner says a recent bill allowing state utilities to engage in economic development merely clarifies existing law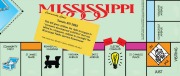 By Steve Wilson | Mississippi Watchdog | April 10, 2015
A Mississippi public service commissioner says a recent bill allowing state utilities to engage in economic development merely clarifies existing law.
"Anyone that comes under this bill is going to have proceed with extreme scrutiny from the Commission," PSC Commissioner Brandon Presley told Mississippi Watchdog. "I don't know if this already changes what was in the law. If they (utilities) wanted to go into the car dealership business, it's the free market, we can't stop them. But if they want to pass those costs to consumers through their electric rates, that's where we have the final say on it.
Critics have argued Senate Bill 2093 gives utilities too much power.
Hattiesburg businessman Thomas Blanton, who's running for the Mississippi Public Service Commission's Southern District commissioner seat, told Mississippi Watchdog  it was "pure corporate socialism" and that it was "too much power for a power company to have."
"What the bill says is we should take every opportunity to advance economic development in the state. We ought to do that. If the utilities have better energy production that would aid in economic development in a way that makes economic sense and protects the ratepayers that doesn't lead to crony capitalism, well sure, we ought to be for that."
When the bill was first proposed, it was geared toward the state's electric power associations to enable them to build substations and other infrastructure to service industrial parks. When the state's two investor-owned utilities felt the law would give the EPAs an unfair advantage, the Legislature added amendments that put Entergy and Mississippi Power into the law as well.
The law isn't just limited to industrial sites. The line that opens the door is "undertake economic development activities…including (but not limited to)…industrial sites." That means utilities could invest in just about anything, subject to approval of the PSC or the Federal Energy Regulatory Commission in the case of the state's nonprofit electric power associations, known as cooperatives.
"This legislation helps the communities we serve be more competitive with other states and entities that have progressive site development programs," Entergy spokesperson Mara Hartmann told Mississippi Watchdog. "The Legislature has agreed that this is an important effort for utilities to undertake and they passed this bill unanimously in both houses."
The law guarantees utilities a rate of return from investments, even if they don't work out. According to the law, utilities would be shielded from retroactive, punitive action from the PSC, even if their investments fail. Presley said the power of scrutiny over these projects was in the Commission's powers all along, even without SB 2093.
"If the utilities want to invest in some sort of perspective economic development project, they would have to come to the Commission for that anyway, such as special rates for Nissan," Presley said. "That had to come before the commission anyway.