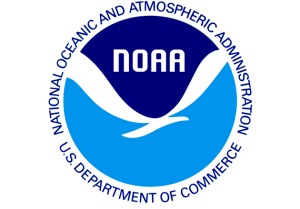 Climate "Science" Rocked By Another Scandal
POSTED ON FEBRUARY 5, 2017 BY JOHN HINDERAKER IN CLIMATE
A just-retired scientist at the National Oceanic and Atmospheric Administration has blown the whistle on a scandal of epic proportions involving fake news ginned up by climate "scientists." Dr. John Bates, who until the end of 2016 was one of NOAA's top scientists, told the story to the Daily Mail: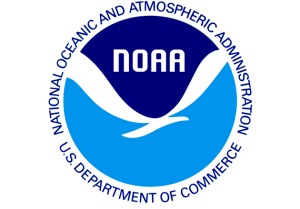 The Mail on Sunday today reveals astonishing evidence that the organisation that is the world's leading source of climate data rushed to publish a landmark paper that exaggerated global warming and was timed to influence the historic Paris Agreement on climate change.

A high-level whistleblower has told this newspaper that America's National Oceanic and Atmospheric Administration (NOAA) breached its own rules on scientific integrity when it published the sensational but flawed report, aimed at making the maximum possible impact on world leaders including Barack Obama and David Cameron at the UN climate conference in Paris in 2015.

The report claimed that the 'pause' or 'slowdown' in global warming in the period since 1998 – revealed by UN scientists in 2013 – never existed, and that world temperatures had been rising faster than scientists expected. Launched by NOAA with a public relations fanfare, it was splashed across the world's media, and cited repeatedly by politicians and policy makers.

But the whistleblower, Dr John Bates, a top NOAA scientist with an impeccable reputation, has shown The Mail on Sunday irrefutable evidence that the paper was based on misleading, 'unverified' data.
NOAA violated its own rules by publishing the report without subjecting it to required verification procedures–procedures that were designed by Dr. Bates himself.
His vehement objections to the publication of the faulty data were overridden by his NOAA superiors in what he describes as a 'blatant attempt to intensify the impact' of what became known as the Pausebuster paper.
Of all the "fake news" stories that emerged in the last two years, this is undoubtedly the most important. More:
NOAA's 2015 'Pausebuster' paper was based on two new temperature sets of data – one containing measurements of temperatures at the planet's surface on land, the other at the surface of the seas.

Both datasets were flawed. This newspaper has learnt that NOAA has now decided that the sea dataset will have to be replaced and substantially revised just 18 months after it was issued, because it used unreliable methods which overstated the speed of warming. The revised data will show both lower temperatures and a slower rate in the recent warming trend.

The land temperature dataset used by the study was afflicted by devastating bugs in its software that rendered its findings 'unstable'.
To Continue:http://www.powerlineblog.com/archives/2017/02/climate-science-rocked-by-another-scandal.php