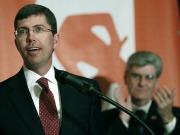 Christensen leaving Miss. Development Authority
Correlation is not causation. Fortunately the sun also rose during his and the governor's term.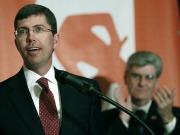 Clay Chandler | The Clarion-Ledger |2:06 p.m. CDT April 8, 2015
Mississippi Development Authority executive director Brent Christensen will leave his post exactly three years after he took it.
Christensen has been named the new president and CEO of the Greensboro Partnership in Greensboro, North Carolina. He will start there no later than June 1. Gov. Phil Bryant appointed Christensen to the MDA's top spot in May 2012, recruiting him from Florida.
MDA deputy executive director Manning McPhillips will assume responsibility for the agency's daily operations upon Christensen's departure.
The most important metrics from Christensen's time here, according to MDA data: $2.43 billion in new corporate investment and 17,000 new jobs.
Christensen's signature project is under construction in West Point. Yokohoma Tire Co.'s manufacturing facility will start making commercial truck tires this fall. The Japanese company's first ground-up manufacturing facility in North America will initially employ 500 people and represent a corporate investment of $300 million. Planned expansions will push those figures to 2,000 and $1 billion, respectively.
Christensen also oversaw the implementation from the Mississippi Economic Council's Blueprint Mississippi, a set of recommendations designed to strengthen the state's core focuses in business incentives, site certification, workforce training analysis and marketing.
"During the last three years, Gov. Bryant and I have worked side by side to position Mississippi as a top location for both business investment and as a tourism destination," Christensen said in an MDA press release. "He is deeply committed to creating a stronger, more vibrant economy, and I have had the privilege of witnessing it first-hand. I have the utmost respect for his work ethic and vision, and I am confident that Mississippi will continue to reap economic benefits from the groundwork we now have in place. I appreciate the assurance Gov. Bryant placed in me to lead MDA during his administration, and I am grateful to the wonderful team at MDA who is so dedicated and capable in the jobs they do each day. From both a personal and professional standpoint, it has been an honor to serve Mississippi in this capacity."
To read further:http://www.clarionledger.com/story/business/2015/04/08/brent-christensen-mda-phil-bryant/25470077/