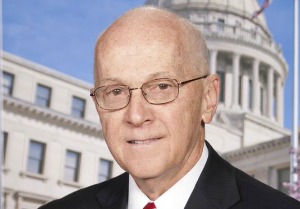 Cecil Brown could be swing vote on Kemper: Analysis
Jeff Amy – Associated Press | 1:12 a.m. CST | November 23, 2015 | www.clarionledger.com
JACKSON – Marked for death by Republicans, Democrat Cecil Brown may end up playing a critical role when he takes up his new post as public service commissioner representing the Central District.
Four years ago, the Democrat was dethroned from his perch as chairman of the House Education Committee and bumped off the House Appropriations Committee by the incoming GOP majority. The onetime head of the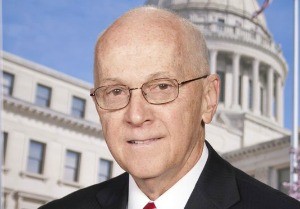 Department of Finance and Administration was exiled from committees where he could most effectively use his knowledge of the state budget.
That didn't mean Brown didn't still carry sway. He was a frequent presence in floor debates, sometimes offering successful amendments that technically improved bills he opposed. But Brown struggled at times with being in the minority, cut off from the policymaking role of a committee chair. In the final two years of the session, he could sound worn-out or defeated during his forays to the microphone.
It didn't help that Republicans dissolved his Jackson district, an amalgam of neighborhoods that straddled Interstate 55. The territory was cut up, with Brown's home drawn into a ruby-red district meant to protect longtime northeast Jackson Republican Bill Denny.
Brown, though, escaped the GOP steamroller flattening so many Mississippi Democrats. The 71-year-old ran for the Public Service Commission, which regulates utilities.
Only a fraction of Central District voters around Meridian are Mississippi Power Co. customers, but the troubles of the $6.4 billion Kemper County power plant dominated the race.
To read more: http://www.clarionledger.com/story/news/politics/2015/11/23/cecil-brown-swing-vote-kemper-analysis/76246386/