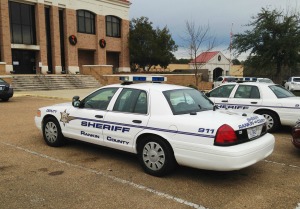 Beating the civil asset forfeiture system is not without cost
By Steve Wilson  /   August 3, 2016
If a law enforcement agency seizes your property in Mississippi through civil asset forfeiture, trying to get it back isn't an easy task.
Martha Legaspi's son Hal was arrested in Pelahatchie in eastern Rankin County on drug charges in Oct. 24, 2013,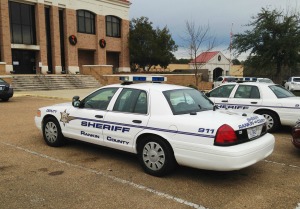 and is serving an 18-year sentence in the Central Mississippi Correctional Facility. During his arrest, Rankin County sheriff deputies seized her gun safe, which contained five firearms and more than $24,000.
"One of the deputies asked me why I needed those kind of guns," Martha Legaspi said. "I said 'I need them for my own protection.'"
She hired an attorney and spent $5,000 in a two-year court fight to recover some of herproperty, including the safe, the guns and about half of the money. Rankin County Judge Kent McDaniel ordered the Rankin County Sheriff's Department on July 17, 2015, to give back $10,700, but allowed it to keep more than $13,700 of the money seized from the safe.
"It's not right for them to take it," Legaspi said. "What right do they have to take my guns? What right do they have? It's bad when the law thinks they're the judge and the jury and they can do as they please. I can understand it if they found drug money on Hal and took it, but for them to come and take my stuff is just wrong."
She said the district attorney's office offered her son a two-year sentence reduction in exchange for allowing the forfeiture of the seized property. She said no.
Property owners are given 30 days to file an answer requesting the return of their seized property, which is done through a civil proceeding. Under state law, if a property owner doesn't file a motion, the court hears evidence on whether the property is subject to forfeiture. While a criminal conviction in Mississippi requires proof beyond a reasonable doubt, civil asset forfeiture requires only a preponderance of the evidence, a lower standard.
The district attorney for Madison and Rankin counties, Michael Guest, told the state's Civil Asset Forfeiture Task Force in a hearing last week that he doesn't believe property should merit the same protections as personal liberty. Guest's office prosecuted Hal Legaspi's case.
"There is judicial oversight. We have statutes. We have judges that hear evidence," Guest said. "Cases are made. There are hearings that are held. I believe there is a big difference between a judicial procedure on property and taking someone's liberty.
"If I'm going to try to take away your freedom of movement and put you in jail and restrict your freedom of movement, now that is sacred. When we're talking someone's money or property, that pales in comparison to taking someone's liberty."