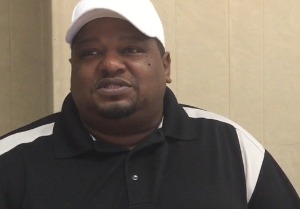 Attorney suing Jackson compares taxi trade, Jim Crow
Anna Wolfe | The Clarion-Ledger | 9:16 p.m. CST March 2, 2016
Two men, one a taxicab driver and the other an Uber driver, are suing Jackson, claiming the city has violated their civil rights because of a restrictive set of regulations on the taxi industry.
The suit, filed by Mississippi Center for Public Policy's Mississippi Justice Institute, suggests the city is preventing Uber driver John Davis and local taxi driver Shad Denson from starting their own companies.
"How is this different from Jim Crow laws that were set up to protect whites from competition? It doesn't. It's set up to protect existing cab companies from new competitors," said Mike Hurst, counsel for the plaintiffs.
A great deal of financial capital is needed to begin a taxi business because of the city's regulations, the plaintiffs claim. To operate a company, a person must be a Mississippi resident for six months prior to applying and have a Jackson business license, an office in Jackson staffed 24 hours a day and at least eight vehicles.
"We believe the government should be limited, not limiting," said MCPP President Forest Thigpen.
To continue: http://www.clarionledger.com/story/news/local/2016/03/02/attorney-suing-jackson-compares-taxi-trade-jim-crow/81212348/