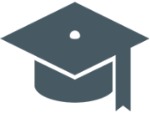 Academia and the people without jobs
Life's just not fair….The job market in academia isn't just lukewarm. It's not "Well, it could be better." It is, as Karen Kelsky once said, imploding.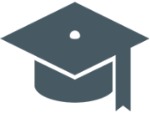 By Ryan Anderson | July 5, 2014 | www.TheMedium.com
The 1960s are over. When are we going to wake up and realize that it's 2014 and our academic paradise is a smoldering ash heap, a sad leftover from thirty something years of complete and utter demolition? We no longer have a booming economy and tons of federal money going into the university system. The days of cheap, accessible higher ed are done and gone. And yet, we keep churning out graduate students as if they, too, are going to end up as university professors. As if each and every one of them will soon have their own hip little office full of books, dedicated students, and bright, starry-eyed careers ahead of them. It's not happening. Paradise. In. Ashes.
In other words: there are no jobs in academia.
I'm a graduate student in anthropology. Ya, the discipline that Forbes rated as the "least valued" in all of the land. Lucky me. Over the years, people have often asked me: "Anthropology eh? So what are you going to do with that?" My response was invariably a version of something like "Well, there's a LOT I can do with anthropology." That usually followed with me thinking—hoping—that there actually was something on the other side.
There may not be anything on the other side.
Me, and thousands of others learned that lesson the hard way. We spent about a decade learning how to become academics, only to realize the dream has already passed. We're all trained for positions that don't exist. We've been prepared for a way of life that is rapidly vanishing before our eyes (the secure, tenured academic). We go into debt because of a strange "loyalty oath to an imagined employer" (as Sarah Kendzior recently put it) that certainly doesn't come knocking the day you graduate.
We've been had. And we walked right into it.
I realized how bad things were when I was about half way through my PhD program—and it didn't help that the global economy was literally crashing right when I started. You know, the whole "Great Recession" thing. After one year, I nearly dropped out. Looking back, maybe that would have been the better decision. But, for some reason, I kept going…in part because of a vague hope that things would somehow "work out." I too pinned my hopes on that imagined employer.
No prospects yet. But I persist. I keep pushing forward, telling myself that it will be better if I just finish this damn degree. So many of us keep going. Why?
Maybe we're all in denial. Or perhaps we believe so strongly in the potential of higher education that we choose to look the other way when we start hearing all those rumors about the dreaded, desperate job market. We believe in some idealistic, romantic version of higher education so deeply that we ignore the hard truths that stare us right in the face. Maybe our faith in the idea that learning is about more than just "getting a job" has blinded us to the fact that deeply indebted graduates with few job prospects are hardly going to be able to be those "few caring people" who can change the world.
We have to open our eyes. Because it's pretty much impossible to change the world when you have the weight of compound interest grinding into your soul. When the debt collection letters flood you mailbox. When the phone calls won't stop.
The reality is this: maybe we don't want to accept reality. Maybe we simply don't want to admit how bad things are. We don't want to acknowledge that our prized possession—higher education—has run off the rails. We tell ourselves that the institution of higher ed is still doing fine, thank you very much. But it's not. Imagine applying for graduate school and getting an acceptance letter that actually told you how it is in grad school:
Dear Esteemed Applicant,
We, the faculty at the University of the Real World, want to formally congratulate you and inform you that you have been accepted into our doctoral program. You will be provided funding, but unless you have a lot of financial resources, you're more than likely going to end up with debilitating debt. Your living costs and other expenses may be overwhelming, so you'll need credit cards and student loans to shore up your finances. We cannot guarantee any sort of employment after you spend 5-10 years of your life working your ass off in our program. In fact, getting a job in academia is beyond a long shot for most people. But hey, you could get lucky. Regardless, we're still training students as if it's still the 1960s. But don't despair—you might be able to land an adjunct gig. Welcome aboard. Please pay your tuition promptly or you will not be able to register for classes. We accept Visa, Mastercard, and American Express.
Best,
Faculty of URW
What would you do if you got a letter like that? Would you accept? Hell no you wouldn't. Yes, of course the above letter is satirical and stupid and ridiculous—but it's not far from the truth for many students currently trying to plow through graduate school before they reach the point of complete economic and emotional devastation. Things are that bad. But you're not going to see universities and academic departments speaking to the situation. They keep reeling those students in with stories about "career opportunities" and other good PR. Ya, right.
The job market in academia isn't just lukewarm. It's not "Well, it could be better." It is, as Karen Kelsky once said, imploding. Meanwhile, many tenured faculty members continue to stand on the sidelines, safe in their own positions, as the collapse ensues: