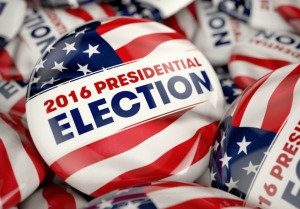 Some election consequences
By Kelley Williams, Chair, Bigger Pie Forum | November 14, 2016
More jobs.  "We will eliminate the highly invasive 'Waters of the US' rule, and scrap the $5 trillion dollar Obama-Clinton Climate Action Plan and the Clean Power Plan and prevent these unilateral plans from increasing monthly electric bills by double-digits without any measurable effect on Earth's climate.  Energy is the lifeblood of modern society. It is the industry that fuels all other industries.  We will lift the restrictions on American energy, and allow this wealth to pour into our communities. It's all upside: more jobs, more revenues, more wealth, higher wages, and lower energy prices."  Source: President Elect Trump's greatagain.gov website.
It's hard to believe that President Obama used the Department of Energy and the Environmental Protection Agency to raise the cost (and hence the price) of energy. The idea was that if you made fossil fuels (coal, oil, and natural gas) more expensive, you would discourage their use.  And if expensive green energy (solar, wind, biofuels, etc.) looked less expensive by comparison, its use would grow.  Not to worry that expensive energy hurts the economy and people who have to buy it.
$8 per gallon a good idea?  It's hard to believe that certified smart people said this is a good idea.  Not to worry.  But it's true.  Here's what Nobel Laureate and Secretary of Energy said in a Wall Street Journal interview: "Somehow," Chu said, "we have to figure out how to boost the price of gasoline to the levels in Europe."  Those levels were $8-9 per gallon at the time.
It's no wonder the economy under performed under Obama. It could have been worse.  It would have been worse if fracking and horizontal drilling hadn't come along and increased oil and natural gas supplies and lowered costs and prices – despite the best efforts of Obama and his DOE and EPA to shut it down.
The President Elect has decided to pick some low hanging fruit: Change Obama's destructive energy and environmental policies. That's good news for the economy and for Mississippi. 
The President Elect will have help from a Republican majority in the Senate – thanks in part to Roger Wicker's efforts.  Senator Wicker headed the National Republican Senatorial Committee with the mission impossible of defending 24 seats.  He helped save the majority.  He also serves on some key committees.  So he can help lift restrictions on American energy – and help stop the EPA's power grab to regulate ponds, lakes, creeks, and streams.
Some good news and some bad news. More abundant and cheaper energy is good news for those who buy it.  But the competitive threat of cheaper energy is bad news for those who make money producing or trying to produce expensive renewable energy – unless they are protected by regulations and mandates or are subsidized by grants and tax credits.  That's why there's a booming business in buying and selling such protection.  It's called crony capitalism.
That's probably why Tom Steyer, billionaire co-founder of Advanced Energy Economy, who reportedly gave $75 million to Democrats in this election cycle, wants to run their next campaign.  He makes money producing or trying to produce expensive green energy. 
Monopolies make customers pay more.  Some regulated electric utilities also make money producing expensive energy – or trying to.  That's because they have monopolies where prices are set by the Public Service Commission, not by free market competitive forces.  And the pricing model rewards big investments, not cheap electricity.  So if the PSC is not on its game, utilities like Mississippi Power and its parent Southern Company build expensive plants (experiments) like the Kemper County Lignite Plant and get a guaranteed return (profit) on its cost.  And its customers pick up the tab. 
The expensive plant was blessed by Secretary Chu and his successor Secretary Moniz who visited it in 2013 with the Governor and other dignitaries.  But it seems unlikely to be blessed by the President Elect's Secretary of Energy. 
A good question.  And it appears increasingly unlikely to be blessed (deemed prudent) by the Public Service Commission which finally seems to be wrestling with this question:  Why should customers pay $7 billion for a plant that runs on lignite and produces less, but much more expensive electricity, than a plant that runs on natural gas and costs $700 million?
Yes, elections have consequences.  Hopefully "…more jobs, more revenues, more wealth, higher wages, and lower energy prices."