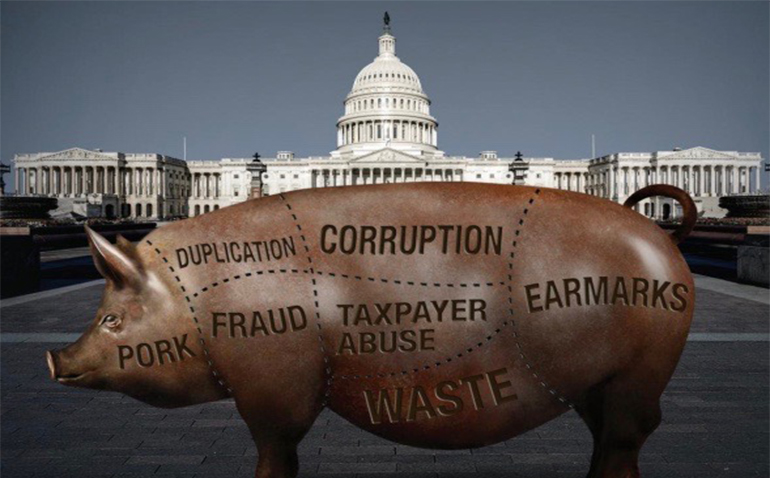 U.S. Debt – Entitlements and Grants
The United States is more than $21 trillion in debt, thanks to the profligate spending of the U.S. Congress.
Entitlements such as Medicaid, Medicare and Social Security are the biggest part of the problem. Dealing with their costs account for much of the government's financial issues.
Discretionary spending on grants from federal agencies aren't small potatoes either. In fiscal 2016, these grants added up to $583 million.
The pro-financial transparency group Open the Books released a report called "Where's the Pork" that details how much in grants each state received. These grants can go to non-profit or for-profit entities, including Fortune 100 companies such as Boeing and General Motors.
Many of these grants are wasteful and needless, such as federal funds being used to create mobile phone apps and children's cartoons.
The Southern Company was one of the corporate recipients of this largesse, receiving $137 million for its gasification plant at the Kemper clean coal power plant. The plan to generate power from gasified lignite is now off the table, leaving federal taxpayers paying the tab for a white elephant.
The Magnolia State was ranked 16th in per capita grant spending, as the federal grants awarded to Mississippi added up to $2,134 per resident.
These grants can be found on an interactive map that allows readers to enter their zip codes and find all of the grants around them. In the Jackson area, the grants include $20 million for a Head Start program in Jackson, $440,000 for a scholarship program at Jackson State with the Nuclear Regulatory Commission and $258,000 for a battered women's shelter in Jackson.
Many of these causes are noble, but the issue is whether the federal government needs to be so intricately involved financially with local communities.
Asking whether such projects are beyond the scope of what Washington should be doing with taxpayer funds isn't a cruel question, but a legitimate one considering the ever-enlarging debt.