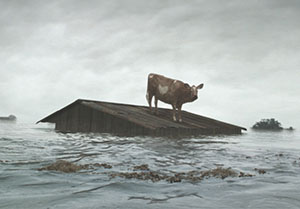 A Bigger Pie View: The Economic Damage of Drainage
The Economic Damage of Drainage – From Belhaven Creek to the Mississippi River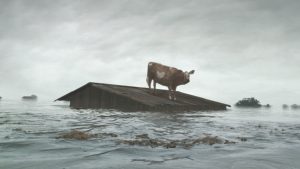 Bigger Pie has been discussing flooding on the Mississippi River for over a year.  In recent months, flooding has become newsworthy on the local level in Jackson because of drainage issues with a number of creeks that flow into the Peal River.  The problems with the local creeks and the Mississippi River are very similar. Drainage is one of those issues that goes unnoticed until it is the only thing that matters.  Mississippi faces drainage concerns on a large scale with the Mississippi River flooding and locally in the Belhaven neighborhood of Jackson.  Regardless of the scale, great havoc can be caused if drainage isn't properly managed.
Drainage of the Mississippi River System is managed by the Army Corps of Engineers with input from the EPA.  At the state level, the Mississippi Department of Environmental Quality (MDEQ) is the critical regulator and issuer of permits.  This important NSS article on local drainage problems highlights the importance of getting drainage right.  It is important to note that state agencies like UMMC get their permits directly from MDEQ while local business permits are granted through the city.
The Belhaven community, which has suffered numerous flash-floods in recent years, is just south and downhill from the UMMC campus with the low point being St. Ann Street and St. Mary Street.  The residents of these two streets have seen numerous high water events over the past six months.  How much is due to run-off from UMMC and the Veteran's Memorial Stadium is hard to quantify, but long-time residents will tell you it never flooded like this forty or fifty years ago.
Below are two schematics obtained from MDEQ of the UMMC campus to included proposed retention ponds.  These schematics were submitted in 2011.  Six years later, a number of the retention ponds are still unbuilt.
Schematic 1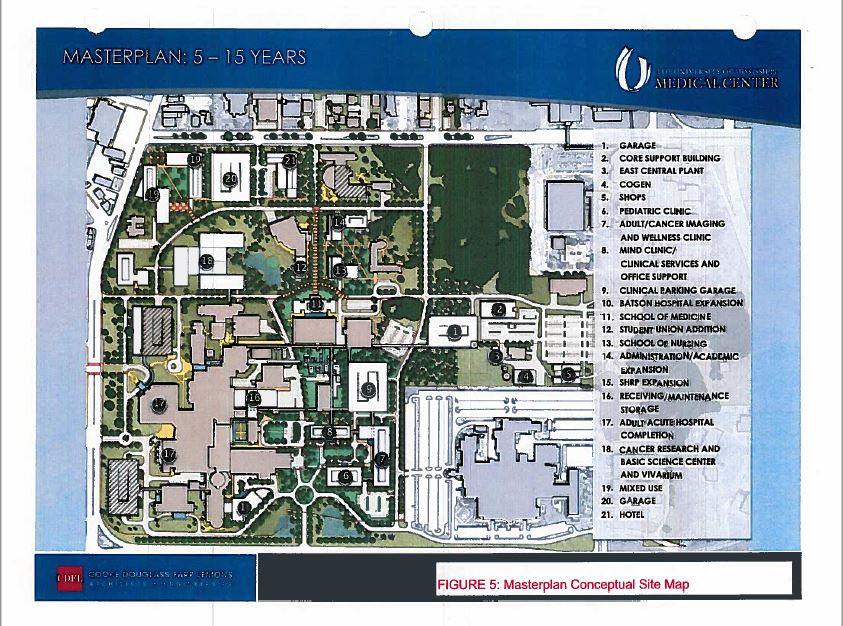 Schematic 2