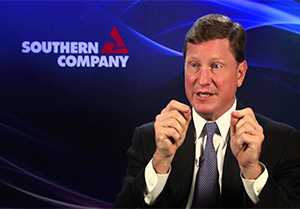 Southern Company to MS PSC – Two Big Favors Please
Southern Company's June 5, 2017 Rate Filing to Mississippi PSC – Two Big Favors Please
Summarized, Mississippi Power Company's June 5, 2017 rate filing said:
We haven't gotten Kemper fully operational in two years, give us another year or more.
Power costs from the turbines burning natural gas should go down by about 5% but let us jigger the numbers to continue collecting the 15% increase of the past 18 months.
Has Southern CEO Tom Fanning no shame?   The Southern Co. Board of Directors is AWOL.
The entire filing should be rejected and Southern put on notice that making the plant operational has passed any reasonable deadline.  In any event, all agree power would never be economical.
Here is more background on the Southern favors.  Southern has filed a report with the SEC detailing necessary future changes to the Kemper lignite process units costing an estimated $200 million and 18-24 months before completion.  Even if they write off the $200 million, the implication are as follows:
Give MPC time to get COD (declared operational by PSC) so that they can get an additional $3.4-3.5 billion into rates.
By then, they'll need to shut the plant down for major design changes for longer term operation, the $200 million project and perhaps others.
But they can collect on up to $3.4 billion costs while they try to make the plant reliable.
When the changes are completed, no one will want to use the gasifier due to the high costs of power.
However, they'll have built and proved operational what they promised PSC in 2009-1010.
And they'll have a strong legal case to collect billions and billions from Mississippi rate payers for 30-40 years while the gasifiers, mine and CO2 pipeline stand idle.
Southern with the miracle TRIG technology has gone a bridge too far.
Bigger Pie Forum has been critical of the regulators disregard for rate payers and willingness to go along with outrageous filings by MPC/SO.  As critical as we have been, it is hard to believe the PSC will grant either of these two big, big favors.
Charles Grayson, Bigger Pie Forum