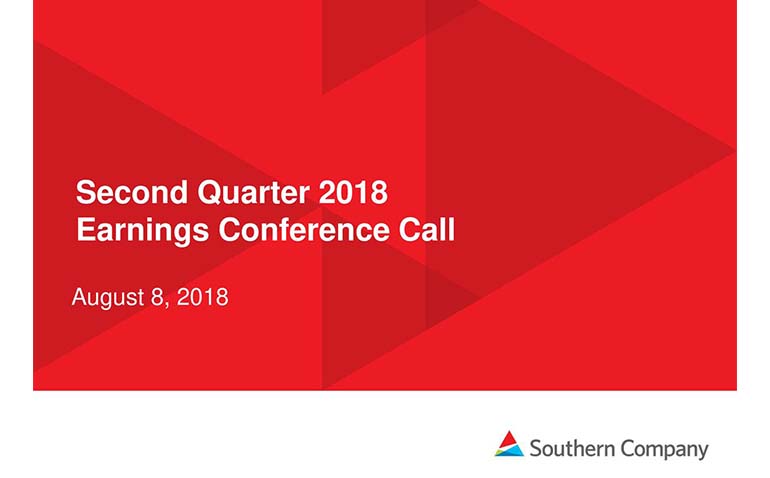 Southern Company Earnings Take a Hit
Residents of the Mississippi Gulf Coast must be breathing a sigh of relief with the news from the Southern Company in Georgia.
The utility giant announced that its second quarter earnings had taken a hit because of a $1 billion cost overrun on the two new nuclear reactors it's building at Plant Vogtle.
The two reactors' price tag has ballooned up to $27 billion, which could buy two new Gerald Ford class aircraft carriers. That price is now double what Southern's subsidiary, Georgia Power, said the reactors would cost when the project was approved by the Georgia Public Service Commission.
That could've easily been Mississippians with the Kemper Project, which has a similar storyline of endless cost increases.
Kemper ended up being a $7.5 billion plant that was originally designed to be fueled by lignite coal mined on site and converted into synthesis gas. Using first of its kind technology, the plant was supposed emit less carbon dioxide than a conventional coal plant.
Mississippi Power decided to abandon the gasifier units after three years of trying to get them operational and now operates the plant as a natural gas plant.
The plant was originally supposed to be operational by May 2014 and cost about $2.4 billion, but the company had to write off more than $6 billion in costs related to the gasifiers, which transformed lignite into syngas.
Thankfully, the Mississippi Public Service Commission and the separate Public Utilities Staff took a hard line after years of constant cost overruns and broken promises by Mississippi Power.
It was a close-run affair that could've had a different result. If Mississippi Power could've achieved "commercial operation" of the gasifier units for even a short time, ratepayers and not Southern stockholders would've footed most of the bill in the form of double-digit rate increases.
Now Southern Company's board of directors and executives will have to answer to stockholders about the need for wasteful capital costs when electric demand is shrinking. Utilities were always considered to be safe harbors for investment, but costly decisions like Vogtle and Kemper are in direct contradiction to that viewpoint.
Vogtle and Kemper might be great illustrations of why the guaranteed rate of return on capital models in a regulated monopoly might need to be re-evaluated by policymakers.