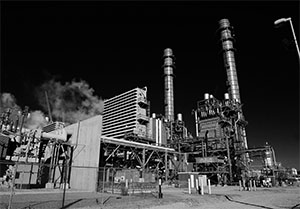 PSC Kemper Order of July 6, 2017
Executive Summary
PSC to Southern:  Keep and pay for the gasifiers and all related assets or keep and pay for the entire Kemper project including power generation.
Details
MPC can keep the turbines burning natural gas and put those assets into Retail Customers Base Rates. They can collect operating and maintenance costs.  A non-MPC entity must take ownership of the gasifiers and related assets.  Certification will be modified accordingly.  Southern write-offs equal $6.5 billion plus disposition of the closed gasifiers and related assets.
If Item 1 cannot be achieved by negotiation between the MPUS and MPC/Southern, Certification of the entire Kemper plant will be revoked. MPC has sufficient generating capacity to serve customers even at peak demand without the Kemper generating turbines.  Southern write-offs equal $7.5 Billion plus disposition of the gasifier assets less value for the generating turbines.
Item 2 is no idle threat.  MPC has a large excess of generating capacity even without Kemper.  The Kemper capacity is not and was never needed.   If MPC keeps the Kemper generation facility, more MPC capacity elsewhere will stand idle.  Considering this fact, Southern collecting a return of and on the capital employed for the generation plant, is actually a very good deal for them.
Note: For 2016, MPC had a peak-hour demand load of 2384 MW and system capacity of 3481 MW.  Losing the approximately 350 MW of Kemper capacity assigned to MPC retail customers would leave MPC with several hundred MW of capacity in excess of peak-hour demand, plus the PSC mandated safety factor for unusual demand surges.
Charles Grayson