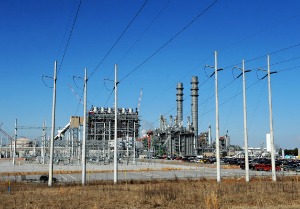 Mississippi Power comes clean. Not.
Kelley Williams,  Chair Bigger Pie Forum |   May 7, 2016
"The company started to pick up indications that public awareness of the investigation had matured to a point that, in our judgment, it should be disclosed," Mississippi Power Co. spokesman Jeff Shepard.  Translation: Since you already know about this, we'll tell you.  The company's statement followed Bloomberg's report that the Securities and Exchange Commission is investigating Mississippi Power Company and its parent Southern Company about its Kemper County Lignite Plant.  So naturally Mississippi Power and the Southern Company want to tell the full story and disclose everything. Right? Err, not exactly.
Not buried deep enough.
Oops! SEC investigations are not good news. Companies don't brag about them. They had rather not talk about them. If the do, they are usually very careful. Especially if the investigation may have been triggered by failure to report the truth, sloppy accounting, and exaggerated self serving claims.
You may get away with misleading or even lying to pliable Public Service Commissioners.  Looks like the company may have on numerous occasions.  But lying to or misleading investors in a public company can have serious consequences for the company and its CEO. Doesn't look good on the resume. The SEC is the lie detector. It can impose fines or worse. But the real nightmare is possible class action law suits on behalf of duped investors based on SEC findings.
Collateral benefits and damage. An unintended consequence may be rollbacks and refunds of electricity rate increases. Imagine that. Customers might actually catch a break.  And the SEC findings may help customer plaintiffs in a pending lawsuit that alleges company "breach of trust and deception … fraud and mismanagement."
So, what does Southern say about the investigation in its 10Q?  "The SEC is conducting a formal investigation of Southern Company and Mississippi Power concerning the estimated costs and expected in-service date of the Kemper IGCC."  Well now, that's not really a surprise other than it's taken so long. Here you have a highly touted plant that was estimated to cost around $2 billion that has already cost almost $7 billion – with no end in sight. It was supposed to have been running two years ago – but is still undergoing testing and modifications. You might have said: The SEC has finally gotten around to doing its job to see if Southern has misled investors about the cost and operability of its experimental plant to make a synthetic natural gas from lignite (low grade coal).
Here's more: "Southern Company and Mississippi Power believe the investigation is focused primarily on periods subsequent to 2010 and on accounting matters, disclosure controls and procedures, and internal controls over financial reporting associated with the Kemper IGCC."
This is the period when the Mississippi Supreme Court told the PSC to go back and take another look at Kemper's original certification and its justification. The PSC didn't need no stinkin' Supreme Court to tell it what to do. So it took less than a minute to re-certify Kemper and thumb its nose at the supremes.  Shortly thereafter the company suddenly discovered and dutifully reported some $480 million in additional cost. Convenient timing?
More to it? Southern and Mississippi Power "believe" this is the focus of the SEC's investigation. They will be lucky if this is all. There's lots more.  For example, how about the natural gas price forecasts that were massaged to make the gasifier's synthetic natural gas look cheap in comparison?  And the coverup of these forecasts as confidential trade secrets?
How about the misrepresentation of the new technology risk as a 5:1 scale up?  The project's independent monitors recently disclosed the scale up is actually 100:1.  The larger the scale up when going from an experimental pilot plant to a commercial plant, the greater the unknowns, and the greater the risk of cost overruns and delays. Not to mention the risk that the monstrous  plant won't run at all.
How about the risk of starting to build the plant before doing the engineering? That's a recipe for endless change orders, do overs, delays, and cost overruns. Was it motivated by a desperate hope to meet deadlines for expiring tax credits and grants?  Was it prudent?
How about rosy assumptions about the production and sale of by-product carbon dioxide and sulfuric acid and their revenues to reduce the cost of electricity?  How about the arbitrary increase in the revenues to offset higher construction cost?  Were they ever adjusted to reflect lower prices for carbon dioxide for tertiary recovery due to lower oil prices? Were the estimated revenues ever discounted for counter party risk (distressed customers)?
How about safety issues related to failures of the insulation protecting the gasifier's reactor?  And the company's efforts to muzzle the engineer that blew the whistle on this?
How about the $2.8 billion "cap" on construction cost and the company's representations that it will pay for any excess and that the PSC has approved this amount. What about the additional half billion or so in "cap" fine print? What if the new PSC commissioners say $2.8 billion plus is not prudent for the over hyped plant with undisclosed problems and cooked books – when the same size plant could have been built for $500 million and when Kemper's turbines that cost $800 million are already producing electricity from natural gas.
Don't worry. Be happy. But not to worry, investors.  Here's Southern's last word on this: "The ultimate outcome of this matter cannot be determined at this time; however, it is not expected to have a material impact on the financial statements of Southern Company."  Translation: It may not cost more than $3-6 billion (10-20% of the company's net worth).
Wanna bet?  Over or under?