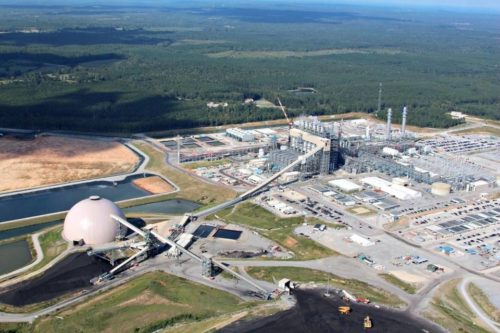 KEMPER – THE SIMPLE ANSWER IS THE BEST ANSWER
On June 21, 2017, the PSC asserted control of the Kemper IGCC plant.  The first day of summer turned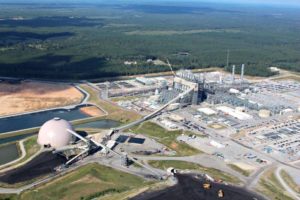 out to be the longest and most fateful day of the last eight years for Mississippi Power.  In a special PSC meeting, the commissioners conveyed a dramatic shift in their language from the previous years – four quotes from the meeting are the essence of Kemper's future in simple terms.
"…the stipulation (binding agreement) would remove the risk of ratepayers bearing any of the costs associated with the gasifier and related assets."

"…the stipulation should…allow only for the ownership and operation of a natural gas facility at the location of the Kemper County in-service assets."

"In pursuing resolution, the commission reserves its right to take any appropriate steps, including an order to show cause on why the certificate for the Kemper Project should not be revoked or amended to provide operation as a natural gas facility only."

"…no rate increase for MPC customers.  ….encourages….a reduction, with emphasis on residential customers."
The PSC has told MPC and Mississippi Public Utilities Staff to stipulate (negotiate an agreement); to settle Kemper's future and the impact on rates.  To accomplish those goals, MPC customers are to be responsible for the generating assets burning natural gas while costs of the lignite mine, gasifiers and associated assets will be paid by MPC and Southern Co.
In the event MPC did not get the message and no agreement can be negotiated, the Commissioners waved a big club, threatening to revoke the (2012) Certificate for the Kemper Project.   The Certificate grants permission to complete and operate the plant.  Without a valid Certificate, the entire project would be shut down.
MPC could show cause (attempt to justify) why the Certificate should not be revoked, but Information presented by MPC for Certification in 2012 could not stand up to scrutiny without risk of uncovering more serious, and potentially legal, issues.  It is unlikely either side wants to step into that snake pit.
MPC will certainly try to recover some gasification related costs.  They'll claim they were ordered to build the plant, that PSC has changed the rules on them, and that success is just a few weeks away (as always claimed).
For eight years, the pace and end goals of the regulatory process have been set by the planning or building of the plant, both have been in Southern Co.'s control.  Southern indirectly controlled the regulatory process, but on June 21, 2017, the PSC took control.
The PSC has several big clubs at their disposal to wave or use.  They showed one, the possibility of revoking plant certification.  Other clubs might be waved or used on behalf of ratepayers if MPC and Southern Co refuse to stop treating them like "coerced bankers".
The simple answer is best for MPC's customers – no need to pay for anything other than objectives set out in the first two quotes above.  Looks like a nice, sunny summer for ratepayers.
Charles Grayson, Bigger Pie Forum