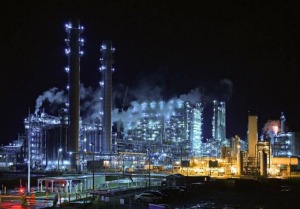 Kemper: Death by a Thousand Cuts – Update of Slow Agony, Sure Death.
Kemper:

 

Death by a Thousand Cuts – Update of  Slow Agony, Sure Death.
Charles Grayson | Bigger Pie Forum  |  March 6, 2017
December 6, 2016,  BiggerPieForum.org posted "Kemper Gasifier: Slow Agony, Sure Death".  The article called for a tough stance by PSC and Mississippi Public Utilities Staff (MPUS) during the remaining Kemper regulatory process: accounting declaration of in-service (operational), interim rate filings beginning June 3, 2017, Used and Useful determinations and, finally, determination of Prudently spend capital.   We predicted Mississippi Power and Southern Cos would opt for a negotiated settlement of Kemper cost recovery if the free pass from Mississippi Regulators ended.   
Southern's February 22, 2017 Form 10-K (Annual Report) submitted to the SEC and comments by CEO of Southern to Wall St analysts, make clear PSC and MPUS have taken a more demanding stance on in-service designation than Southern expected.  Southern recognizes the possibility, even desirability of a negotiated settlement on Kemper. 
It gets worse for Southern.  On February 21, 2017, Mississippi Power Co file an updated analysis of Kemper lifetime economics burning lignite syngas vs Kemper turbines burning natural gas.  No surprise, Kemper burning lignite was less economical than the Kemper turbines as a stand-alone natural gas generating plant.
In the quotes below, Fanning is saying the Mississippi Public Utilities Staff is going to be more demanding than expected to declare Kemper in-service or operational.  This can delay remaining cost recovery and rate making procedures for an unknowable duration and escalate MPC risks.  Southern is acknowledging that a regulatory process in which all performance bars for Kemper may be high, represents an unacceptable risk.  They have alerted Wall Street that Kemper may be resolved by negotiations outside the normal regulatory process.  This can be advantageous for rate payers as it gives PSC degrees of freedom not available within the formal process.  Will PSC take full advantage on behalf of rate payers?  PSC should grant no rate relief for lignite processing costs until full Base Load operation on syngas alone is demonstrated for a full year.
The full text of our December, 2016 article, "Kemper Gasifier: Slow Agony, Sure Death" is reposted following recent quotations from Southern.
Quotes from the Southern Company 10-K filing of February 22, 2017 with the Securities and Exchange Commissions.
Page II-389:  "The Company also recognizes significant areas of potential challenge during future regulatory proceedings (and any subsequent, related legal challenges) exist.  As described further herein, these challenges include, but are not limited to, prudence issues associated with capital costs, financing costs (AFUDC), and future operating costs, net of chemical revenues, potential operating parameters; income tax issues; costs deferred as regulatory assets; and the 15% portion of the project previously contracted to SMEPA."
"The Company also expects that timely resolution of the 2017 Rate Case will likely require a negotiated settlement agreement.  In the event an agreement acceptable to both the Company and the MPUS (and other parties) can be negotiated and ultimately approved by the Mississippi PSC, it is reasonably possible that full regulatory recovery of all Kemper IGCC costs will not occur."
Quotes from Tom Fanning, CEO of The Southern Company, in a conference call with financial analysts February 22, 2017. 
"What it will be – when we file for tax and accounting in-service is essentially prescribed by accounting and tax rules. So when we hit that level, we think that four or five days of continuous integrated operation will make that determination." 
"I think the general thrust of the staff is that they want to see more sustained operation as yet undefined beyond what's required in order to call this thing in-service for tax and accounting purposes. We're having those discussions now." 
---
KEMPER GASIFIER: SLOW AGONY, SURE DEATH
Cancer can often be "cured" (remission) if treated before metastasizing to other organs.  Remission after advanced metastasis is nearly impossible, slow agony and sure death.
The Kemper clean lignite project is a cancer in Mississippi's economy.  It must be treated quickly if S.E. Mississippi's economy is to avoid an agonizing death spiral.  Shutter the mine and lignite gasification.   Southern Company would write off $3.3-3.5 billion more.  Neither regulation nor the U.S. Constitution ensures utilities a profit on an investment benefiting no one.  Other options only manage varying degrees of damage to Mississippi's economy.    
Kemper In PSC Court
The Kemper gasifier reliability and costs will be unknown for many years (see article "Kemper in PSC Court).  If the gasifier is not abandoned soon, Mississippi Power Company (MPC) rate payers face years of uncertainty and declining job prospects.  To cap risks to the state, PSC must maintain total uncertainty for MPC cost recovery until the plant demonstrates baseload operations and economics but that is seven or more years per recent MPC filings.  If MPC faces years of problems and increasing costs with no assurance of recovery, pressure from financial markets will intensify.  I believe uncertainty of cost recovery coupled with years of expensive plant fixes will force MPC to seek a negotiated (stipulated) final settlement for Kemper.  A negotiated settlement would be faster and allow PSC flexibility not available within current rate making constraints.  Interim rate increases related to gasifier investments should be made refundable until Kemper passes very stringent criteria for final Used and Useful plus Prudency by end 2024.
https://biggerpieforum.org/kemper-gasifier-slow-agony-sure-death/