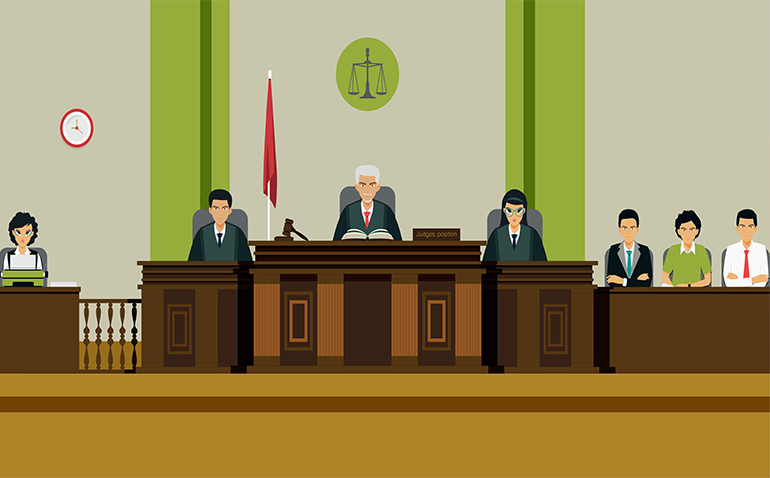 Give Consumers a Full Voice in Front of the Public Service Commission – SB2393
What if you went to court and were told your attorney would have to represent both you and your opponent — even though your opponent had a whole army of his own attorneys?
Well, that's basically the setup for the state agency that regulates how much you pay for electricity and other utilities.
The amounts you pay for your electricity, natural gas, water, sewer, and/or your telephone, depending on where you live in Mississippi, are likely regulated by the Public Service Commission (PSC).
The PSC serves a function similar to a judge, where three PSC commissioners hear a case and then rule on it. You would think the process would be similar to a court setting, where one party (in this case, a utility) presents its case, followed by the other party (in this case, someone representing you – the consumer), and then the judge (the PSC) would make a decision.
You would think that. But you would be wrong.
The reality is, a utility, such as Entergy or Mississippi Power Company with its phalanx of lawyers and experts, presents its request for a rate increase to the PSC. On the other side is an agency which is separate from, and not under the control of, the PSC, known as the Public Utilities Staff (PUS).
Well, it is sort of on the other side. In reality, the PUS is, by law, supposed to "balance" the interests of consumers and utilities. That would be like hiring a lawyer who represents you and your opponent in court.
In short, there is no one to represent consumers exclusively. Occasionally, a consumer or environmental group might challenge a particular decision on specific grounds, but there is no entity that has the resources, capacity, expertise and authority to interpret – and challenge, when necessary – the complex proposals brought by massive utilities.
Bigger Pie Forum is not a fan of government regulation. In fact, we believe much government regulation is a drain on the productivity of our country.
But when a company has a government-granted monopoly on a service, such as electricity, where consumers have only one provider of that service available to them, then it's necessary to have someone regulate the monopoly's treatment of its customers since there are no market forces to regulate it. (Contrast that with cellular telephone service, which is not regulated by the PSC because if a consumer is not satisfied, he or she has the choice and power to switch to another provider, thus invoking market forces to regulate the provider. Monopolies provide no such choice.)
A bill that is now before the Legislature — Senate Bill 2393, would remove the requirement that the Public Utilities Staff must represent the interests of utilities. This would give consumers a full voice, and it would require the Public Service Commissioners to perform their "quasi-judicial" function, hear both sides, balance the interests involved, and rule accordingly.
BPF believes this approach would be the best for protecting consumers' interests. If this structure had been in place in the early days of the Kemper County Power Plant debacle, it could have prevented that project from getting as far as it did.
This bill should not be construed as a negative commentary on the current Public Utilities Staff or the current Public Service Commission. In the end, both entities did the right thing and prevented ratepayers from paying for the Kemper boondoggle.
But it should never have gotten as close as it did to being approved, and there's a good chance that if two new Commissioners had not been elected four years ago it would have been approved, costing the relatively small number of Mississippi Power Company ratepayers $7 billion – and that's only for construction. The unnecessarily high cost of operating the clean-coal plant would have added insult to injury for the people and the economy of south Mississippi for the next 40-plus years.
Incidentally, those two new Commissioners are not seeking re-election this year, which means we could end up with two new Commissioners next year who might act like former Commissioners and side with the utilities over the consumers. Adding more urgency is the fact that the term of the Executive Director of the Public Utilities Staff expires this year, and whoever takes his place needs to have clear direction as to who he or she represents in contested cases.
We aren't suggesting this bill is the be-all and end-all for protecting ratepayers. But it's an important and much needed start.