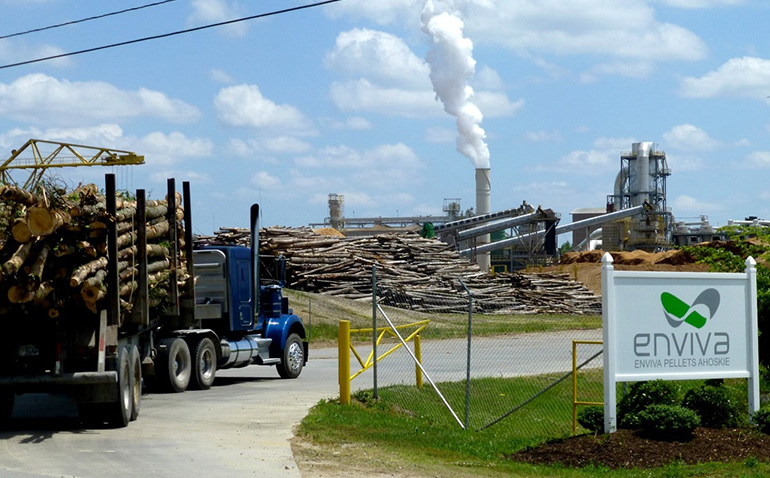 Enviva's Environmental and Taxpayer Concerns
The (MDEQ) Mississippi Department of Environmental Quality's Permit Board has approved the air pollution permit for Enviva.
The Maryland-based company plans to build the world's largest wood pellet mill in Lucedale with a generous helping of state and local incentives. When economic development projects hang in the balance, the permit process is usually a fait accompli.
The Enviva plant will manufacture wood pellets as a fuel stock for overseas power plants and it will use a shipping facility at the port of Pascagoula to export the pellets.
The company was sued by a pair of environmental groups in North Carolina over its dust emissions at its plant in Richmond County, North Carolina that can cause respiratory problems for nearby residents.
The North Carolina Department of Environmental Quality and Enviva settled the lawsuit and agreed to install improved pollution controls to mitigate the dust concerns.
During discussion over Enviva's planned Lucedale plant, MDEQ officials were asked by the permit board if there'd been any complaints about Enviva's existing plant in Mississippi in Amory. Officials said that there had been some dust complaints, but that the Lucedale plant would have better pollution controls than the Amory facility.
Another drawback in addition to the environmental concerns over dust emissions, is that it will cost taxpayers about $188,888 for each of the 90 jobs created.
Mississippi taxpayers will provide $4 million in grant funds, with $1.4 million for a water well and a water tank, while the other $2.5 million is for other infrastructure needs and site work.
George County averages about $8 million annually in ad valorem tax revenue. Granting $13 million in tax breaks over the next ten years is a very generous give away. Is this fair to the current tax paying businesses in George County?
Counties in Mississippi do not receive a percentage of the state's 7 percent sales tax like cities do, so property taxes represent the primary revenue source.
Considering the rich forests that grow in Mississippi and the vast surplus of unsold timber, there's no reason why any incentives should've been required to bring Enviva to the state.
If winning economically means that Mississippi taxpayers have to contribute ever-larger incentives to lure industry to the state, we're losing in the end because our policymakers are unwilling to instead make the business climate more fertile.
This means a less burdensome regulatory apparatus and a tax code that doesn't reward a connected few, but allows all entrepreneurs to flourish.
To sign up for updates from BPF, subscribe here.