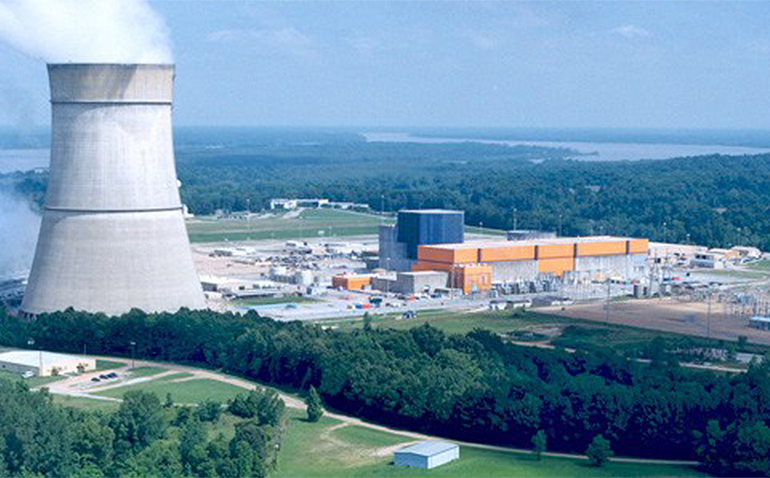 Entergy's Grand Gulf Nuclear Power Station Showing It's Age
Entergy's Grand Gulf Nuclear Power Station near Port Gibson has been in operation since 1985 and generating power for four states.  Its genesis was scandal-plagued, as two public service commissioners in Mississippi went to jail over bribes associated with its approval.
The plant was supposed to cost $1.26 billion and ended up costing $3.5 billion.  Ratepayers in four states were forced to endure huge rate hikes to retire the capital costs associated with the plant.  A similar scenario was averted with the $7.5 billion Kemper Project power plant when Mississippi Power decided to run it on natural gas rather than synthesis gas made from lignite coal mined on site.
Now Entergy's Grand Gulf plant is 33 years old and is starting to show its age.  For the last three years, the reactor was the lowest rated in terms of average power generation among four similar reactors at other plants nationwide.  It's already been shut down 106 days so far this year.
According to U.S. Nuclear Regulatory Commission records, the reactor was far more reliable just 13 years ago, when it ran at least 84 percent of its capacity on average from 2005 to 2011.  The higher the average capacity number, the less time the reactor spends shut down.
That's a marked decline over last year, when the reactor was off line for 91 days.  One of those days, January 17, was a bad time for an unplanned shutdown as Entergy customers were on the verge of rolling blackouts as the demand on the grid reached critical proportions.
Is it time for Entergy to consider taking Grand Gulf out of service?  Just taking its Vermont Yankee plant out of service cost the utility and its ratepayers in the Northeast $1.24 billion in 2014.  Mississippi ratepayers wouldn't have to pay the full bill, but rates would still increase to pay for the decommissioning costs.
Natural gas plants require far fewer employees to operate and the future belongs to smaller, more distributed generation capacity.  It'll be interesting to see how Entergy decides to approach this issue, as much of their non-nuclear generation fleet is also aging and inefficient to operate.
The next decade promises to be an interesting one for the Mississippi PSC as Entergy grapples with the potential replacement of much of its aging generation fleet.