A Bigger Pie View: Federal government needs to dry up clean coal grants
While energy research is important, there are some experiments that the federal government needs to stop funding. One of those is the so-called move toward clean coal plants with unproven technology. 
One glaring example is located in the piney woods of east Mississippi. The Kemper Project integrated coal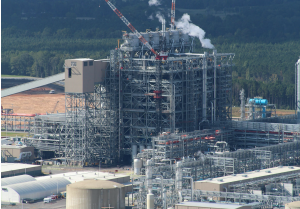 gasification power plant is one of the most expensive plants, in terms of cost per kilowatt hour, in U.S. history. It was a technological gamble by the Southern Company made with house money, as in taxpayer funds. Nearly a billion dollars in Department of Energy grants, tax credits and other largess have helped bankroll a power plant that is two years behind schedule and billions over budget, with a total cost of more than $7 billion. Customers on the Mississippi Gulf Coast are paying the price for Southern's experiment in the form of abnormally high utility bills, with more possible rate increases possible.
The company has missed deadline and reported massive cost overruns with the first of its kind plant. A combined cycle natural gas plant would've been much cheaper. Ironically, Kemper has generated power since August 2014 on natural gas. There's no guarantee that Southern subsidiary Mississippi Power will be able to iron out the gasifier's mounting technical issues and be able to generate electricity safely and economically on synthesis gas made from lignite coal. 
Another round of dubious grants from the federal government, this time to subsidize carbon capture, would only incentivize utility monopolies to continue to experiment by eliminating the risk. 
Let the market decide which fuel is the best one for generating cheap, reliable electricity. If utilities want to build experimental plants, they, and not ratepayers and taxpayers, should foot the bill.