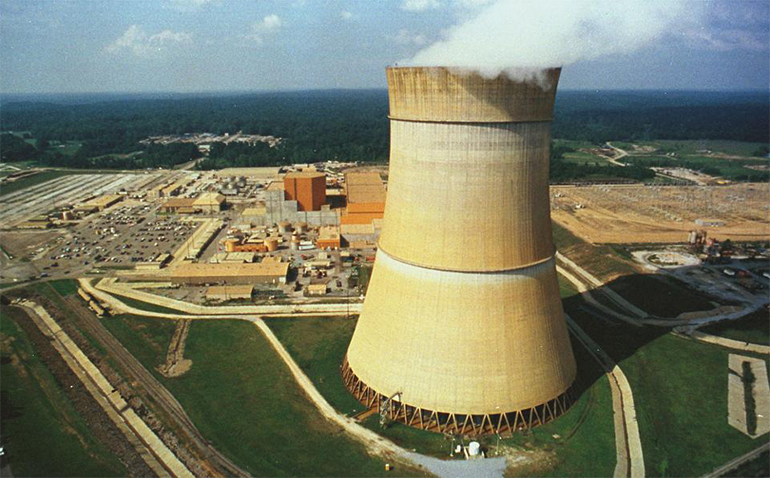 Attorney General's Lawsuit Against Entergy Coming to Trial in November
A lawsuit filed by Mississippi Attorney General Jim Hood and an aging generation capacity could amount to a serious headache for Entergy's Mississippi subsidiary.
Hood's lawsuit is scheduled to go to trial in federal court in November after it was filed in state court in 2008. It alleges that Entergy Mississippi bought cheap electricity in the market from 1998 to 2008 and dumped expensive electricity from their aging generation fleet on their 445,000 customers in 45 counties in Mississippi.
Entergy settled a similar suit in Louisiana. The cost, if Hood is successful, could be more than $1 billion owed to the state and Entergy's customers.
The utility was compelled by a deal reached with the U.S. Department of Justice to join a regional transmission organization MISO, which it credited for lower rates for consumers. The DOJ intervened after Entergy was accused in 2012 of preventing independently-owned, low-cost natural gas plant operators from using its distribution lines, thus forcing them out of business. Entergy was able to buy a pair of these plants, one of which is in Hinds County, at rock-bottom prices.
During the frigid weather in Mississippi during the week of January 15, the vulnerability of generation capacity long past its useful life was laid bare as Entergy customers flirted with possible rolling blackouts. The RTO was able to purchase expensive additional power from outside its grid.
With the exception of two natural gas plants in Hinds and Attala counties, the generation fleet consists of an often unreliable Grand Gulf Nuclear Station and several other fossil fuel plants that date from the 1970s, 1960s and even a pair from the 1950s.
Grand Gulf was down for much of the January cold snap, even though it provides 20 percent of the entire state's electricity.
Entergy customers could be looking at future rate hikes as the utility needs to build new generation capacity. Customers would be on the hook to pay for these improvements, subject to the approval of the Mississippi Public Service Commission.
This is another illustration why the regulated monopoly model with its guaranteed rates of return on capital is obsolescent in this era. Having a marketplace where utilities compete on price is a far better solution than having regulators decide whether rates are reasonable.