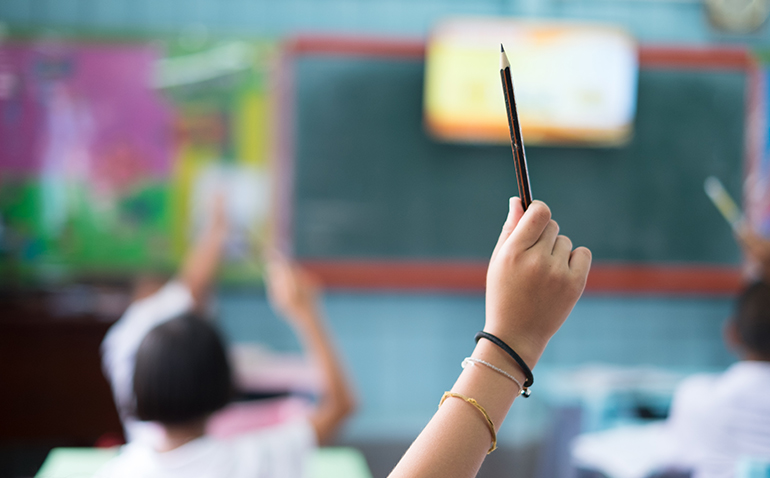 The Debate in Mississippi Over K-12 Education Spending
The debate in Mississippi over K-12 education spending has always been based on the idea that taxpayers aren't spending enough and the state is falling behind the rest of the nation as a result.
The debate on K-12 education spending not only needs to be about how much is spent, but also on where that money goes.
State Auditor Shad White's office released a report Wednesday that showed that the growth in K-12 spending on administrative and other non-classroom costs from 2007 to 2017 outpaced increases in the amount spent in the classroom.
Administrative costs increased 17.67 percent during this period, while instruction costs increased 10.56 percent.
The amount of money being spent overall (federal, state and local) on K-12 education in Mississippi increased 12.89 percent from 2007, when it was $4.9 billion, to 2017, when it was up to $5.5 billion.
This despite a 4.75 percent decline in enrollment statewide in public schools, from 494,135 students enrolled in 2007 to 470,668 this year.
Cutting these non-instructional costs in line with the reduction in the number of students could free up $358 million annually. Just freezing these costs at 2007 levels would add up to $285 million.
This money could be used for nearly anything, including teacher pay raises or simply put in the classroom where it belongs. According to the report, cutting non-instructional costs in line with the shrinking numbers of students could fund an $11,000 per year pay hike for teachers, plus an increase in money going to the classroom from 57 percent to 63 percent.
Public school advocates say that the added administrative costs are needed to comply with unfunded mandates, such as the federal ones from the Bush era No Child Left Behind Act and even state requirements.
The problem with this reasoning is that it makes a great case for a much reduced federal and state government presence in K-12 education.
No matter what the reason, more of the money appropriated for education needs to be spent in the classroom where it will do the most good for students.
School districts need to have the minimal amount of central office and other non-instructional employees possible to promote efficiency and ensure that precious dollars directly impact students.
Central offices shouldn't be treated like a jobs program with no accountability to taxpayers.