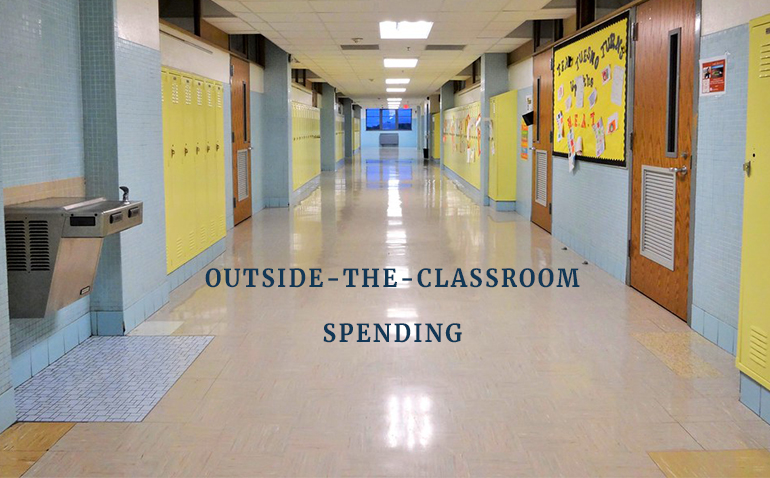 State Auditor's Education Report on Outside-the-Classroom Spending
A report by State Auditor Shad White states that Mississippi taxpayers are spending more for administrative costs for K-12 education than neighboring states.
It's very likely that there is a correlation between the state's dependence on federal funds as a percentage of its budget and the increase in these non-classroom costs, which are often required to keep districts within compliance with federal dictates that come with grants.
Mississippi is now the third-most dependent state on federal funds, down from first a few years ago.  This slide down the rankings was precipitated by more spending by the states ahead of Mississippi and not a reduction by state policymakers in the amount of largesse sought from Washington.
In fiscal 2020, which ends July 1, the state spent $3,463,974,638 in taxpayer funds on K-12.  Of that outlay, $837,028,212 came from the federal government which is nearly 25 percent (24.16).
In the period studied by the auditor, Mississippi spent 28.74 percent of its K-12 expenditures ($4.2 billion annually with local, state, and federal funds included) on expenses outside the classroom, with only Oklahoma, the District of Columbia and Texas being higher.
These costs are divided into two categories of general and school administration.  Costs include salaries and benefits for administrators such as superintendents, principals and other admin staffers, district board expenses, operations and maintenance spending, legal services and non-student travel.
According to the report, Mississippi spent 9.38 percent of its education budget in 2016 on general and school administration spending, second only in the South to the District of Columbia (15.27 percent).
Of the southern states in the report, Maryland spends the most of its budget, by percentage, on classroom costs.  If Mississippi spent as much of its K-12 budget on classroom-related costs as Maryland, there would be $250 million available to spend on everything from teacher pay raises to supplies.
This issue is an illustration of how federal government, with its associated requirements, often forces school districts to spend additional taxpayer funds to get or maintain federal grants.
While the amount of state mandates on local districts is small, the federal ones are massive and require administrators to hire workers to keep the district within the requirements for grants.
The best way to reduce these expenditures is to wean K-12 education from federal grants.  Doing so would allow districts to reduce their central district staffs and spend more of their money in the classroom, where it belongs.
To sign up for updates from BPF, subscribe here.