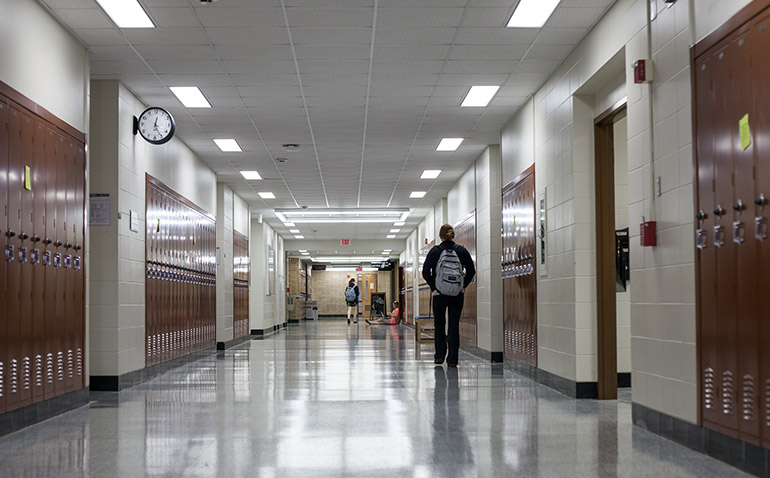 Mississippi Taxpayers Are Spending More To Educate Fewer Students
The debate on school funding is always based on the amount, but too often, where that money is going is not considered by the pro-increase side.
A recent analysis shows that Mississippi taxpayers are spending more to educate fewer students. All inflation-adjusted spending on Mississippi public schools increased by 78.54 percent from 1993 to the present while the number of students decreased by 6.96 percent during that time.
The biggest gain among employee numbers wasn't teachers (up 10.13 percent from 1993 to 2018), but among all administrative staff at the school and district levels, whose numbers were up 51.1 percent.
The biggest driver in those numbers were administrative support staff. The number of those staffers from 1993 to 2018 increased by 37.54 percent.
Defenders of these massive spending increases and staffing bloat say that mandates handed down by the state and federal government are to blame. Districts, they say, need these employees to comply with all of the unfunded mandates that are forced on them.
State funding accounts for the majority of spending on K-12 in Mississippi and barring a massive change by the Legislature, it will remain that way. Even the discussions over a new funding formula still have the state as the largest contributor of funds.
Districts could refuse federal funds and the large amounts of strings that come along with them, but that's not going to happen either. "Free money" is impossible to pass up.
The only way to remove this excuse for the administrative bloat is to eliminate the stated reason for the bloat by pruning back the thicket of mandates, such as No Child Left Behind. Accountability measures make for good soundbites for politicians running for re-election, but if not properly managed, they can be a needless burden on administrators and teachers while possibly worsening educational outcomes.
While part of that is true, in many impoverished communities, the local school district is one of the few higher-paying employers. Too often, these districts treat their staffs like a jobs program and spend additional funds on staff that aren't involved directly with the classroom.
The Jackson Public School District (JPS) is a great example of this phenomenon. The JPS district has 265 employees or about one per 96 students (the district has more than 25,000 students). In contrast, DeSoto County's central office workforce consists of 141 workers, or about one per 241 students (the district's enrollment is just a few ticks below 34,000, the state's largest district).
This kind of administrative bloat shortchanges the teachers and students in the classroom, where the largest share of taxpayer funds should be spent. Administrative spending also makes it harder to offer teachers higher salaries and benefit packages.
To sign up for updates from BPF, subscribe

 

here
.