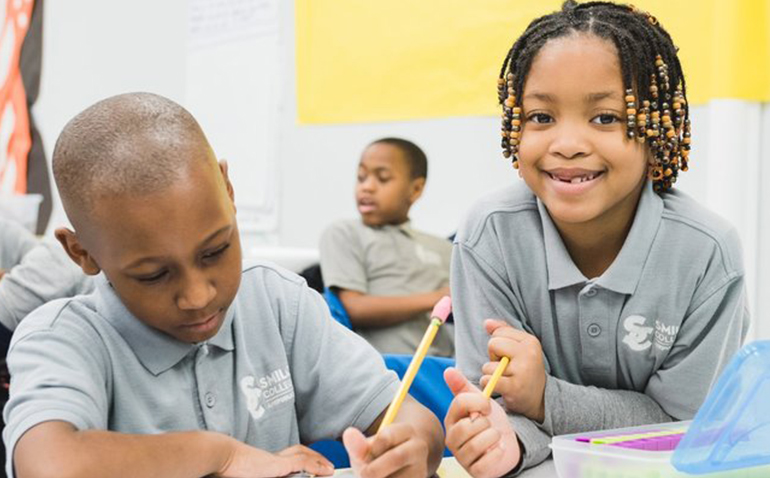 Charter Schools in Jackson
A case before the Mississippi Supreme Court brought by the Southern Poverty Law Center (SPLC) in 2014 could determine whether public charter schools can continue to survive.
The ultimate argument is over finances and whether tax dollars in Mississippi should be used for charter schools, even though they are public schools.
Public school advocates claim that the three charters, which operate in the footprint of the Jackson Public School District, are taking away funds that are needed by the district for its students.
First, charter schools aren't private, but are public schools run by a private contractor approved by the state's Charter Authorizer Board. They can only be located in districts that rated either a D or an F in the Mississippi Department of Education's annual accountability grades. Charters don't charge tuition and any students in the district can attend the schools.
Having charter schools saves the district from having to educate dozens of students otherwise, a fact lost in the Southern Poverty Law Center's attempt to dismantle the system with a constitutional argument.
The number of charter school students enrolled for 2017-2018 were 900 compared to JPS' enrollment of 25,135 students. For 2018-2019, the state has the following charters listed with the Mississippi Charter School Authorizer Board
2018 -2019 Authorized Charter Schools in Jackson
Midtown Public Charter School            5th– 8thgrades
Reimagine Prep                                      5th– 8thgrades
Smilow Collegiate                                   K – 1stgrades
Smilow Prep                                            5th– 7thgrades
The amount of money redirected to charters from the JPS system, when compared to how much the district receives in property tax revenue, is modest.
Since 2015, the three charters located in Jackson have received $4.5 million from the district's property tax revenue. That's only 1.2 percent of the $373,917,333 in property tax revenue the district has received during the same span.
Wouldn't giving an outside operator a chance to be more accountable to a school and students without oversight from a system that has a failing grade be sensible? Or will fashioning a case around property taxes close the door on charters? Should JPS have a monopoly over all public education in the city of Jackson?
With more charters on the way, parents who lack the economic means to either move to a surrounding, higher-performing school district or pay for private school tuition would finally give some choice in their child's education.
Cutting off that choice would be a ruinous decision for parents and children in Jackson.
To sign up for updates from BPF, subscribe here.