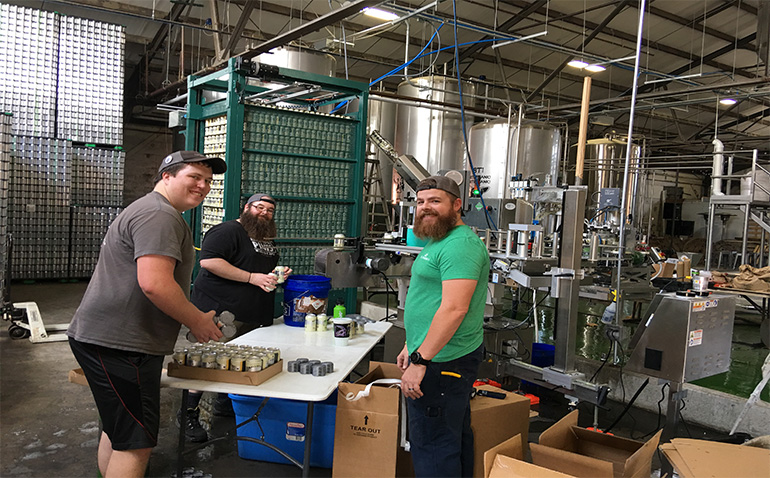 A Bigger Pie View: Craft Breweries
Thanks to an upcoming change in Mississippi law, craft brewers in the Magnolia State will be able to tap deeper into a growing national market.
Gov. Phil Bryant signed House Bill 1322 on March 15, which will allow Mississippi breweries to sell their beer on premises.  Previously, the state was one of two — along with Georgia — to prohibit breweries from selling their beer to visitors at their breweries.  Visitors that toured Jackson's Lucky Town or Laurel's Slow Boat or Kiln's Lazy Magnolia were able to get a free sample, but had to be redirected to a nearby bar or store if they wanted to purchase more.
According to the Clarion-Ledger, 'a change is a brewing' in the Magnolia State.  Brewers are unanimous in their praise for the bill, such as Luckytown brewmaster Lucas Simmons.  "It's an extra revenue stream for us, and it also gives us a better direct connection to our consumer base, especially local folks," Simmons told the Clarion-Ledger.  "The vast majority of our tour business is tourists coming in, so we'd like to have that repeat business of the local people stopping in all the time, having a pint and telling us what they think."
The new bill will allow the tight-margin brewers to earn extra revenue without adding any capital and possibly lead to a brewing boom in the Mississippi.  After South Carolina ended their prohibition against on-premises sales, the industry boomed in the state.  The number of microbreweries in the state grew from eight before the law passed to twenty in 2016.