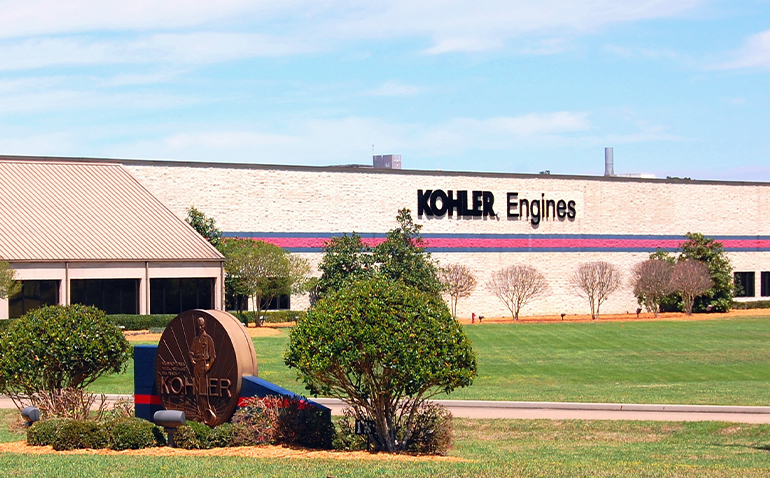 Kohler Company's Mississippi Expansion — A New Set of Tax Exemptions
Kohler Company, founded in 1873 and based in Kohler, Wisconsin, employs 37,000 with annual sales of $7 billion — larger than any Mississippi based company. Kohler manufactures and sells globally a broad line of bath and kitchen products, as well as engines and power generator systems.
If the case of Kohler Company's Mississippi expansion and its tangled relationship with taxpayers was fictional, it would require a willing suspension of disbelief.
Earlier this March, Gov. Phil Bryant visited Hattiesburg and held a news conference to welcome Kohler's $20 million expansion of its engine production operation already in Hattiesburg since 1998 to its new larger facility in the Forrest County Industrial Park.
Only a few miles and a few hours before, both the Forrest County Board of Supervisors and the Hattiesburg City Council held separate meetings. The topic was the need to approve a settlement with Kohler for $1.2 million in tax payments that taxpayers will pay, interest-free, over the next decade.
In 1996, Kohler, Forrest County and the city of Hattiesburg reached a deal to have the company build the Hattiesburg operation. One of the inducements was a tax exemption, which both the city and county honored the terms of the deal from 1998 to 2009.
Both government entities ended Kohler's exemption starting in tax year 2010 and the company filed a lawsuit in 2014, asking for $2 million back in overpaid taxes.
With the new facility, city and county taxpayers will give Kohler a new set of tax exemptions, plus state taxpayers from Corinth to Bay St. Louis will kick in $2.9 million for relocating equipment and workforce training.
The whole incident is a great example of why offering taxpayer-funded subsidies to companies for economic development are poor public policy choices.
When archaeologists excavate, they often find that one civilization has built upon another. Kohler's move to a new facility at the taxpayer's expense is such a case.
Stion, the solar panel manufacturer still owes the state more than $93 million for breaking the terms of its incentive deal after it shuttered its plant in Hattiesburg.
Kohler is moving into the 300,000-square foot space once occupied by Stion. Like ancient civilizations, it is one example of why generous subsidies to lure companies can be bad policy practices, especially when they're ironically built on top of another.