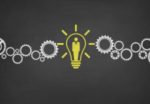 Trump should set a goal: fix the business climate so a million Americans a year can start companies.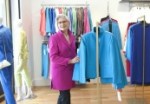 Label Looks Commanding but Doesn't Grab the Spotlight…Hazlehurst, Mississippi native, Nina (pronounced Nine-ah) McLemore is a weapon in the wardrobes of authoritative women. Christina Binkley at christina.binkley@wsj.com | The Wall Street Journal – Fashion Journal | July 2, 2014 Exiting a television appearance recently, Sen. Elizabeth Warren and PBS NewsHour co-anchor Gwen Ifill stopped and had a […]
Mississippi entrepreneur Keith Jasper of VSporto talks about developing his 24-hour, team-specific internet radio stations and a business plan. State and Ole Miss fans can check out "Bulldog Sports Radio" and "Rebel Sports Radio" at vsporto.com.