Investors have filed an updated lawsuit in a Georgia court, alleging that Southern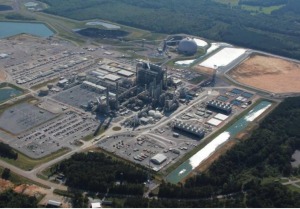 Company defrauded investors by misleading them on delays and cost overruns with the Kemper Project. The lawsuit covers the period between April 25, 2012, and Oct. 29, 2013, the time before Mississippi Power admitted finally that it wouldn't be able to get the plant operational by May 2014.
With Southern Company facing the likelihood of multi-billion dollar losses on the Plant Vogtle nuclear plant in Georgia and Kemper, a large monetary settlement is likely to avoid a period of discovery that could possibly unearth records that could implicate the utility giant in a possible fraud. The company is still under investigation by the U.S. Securities and Exchange Commission over similar accusations.  Read the entire article on sunherald.com.